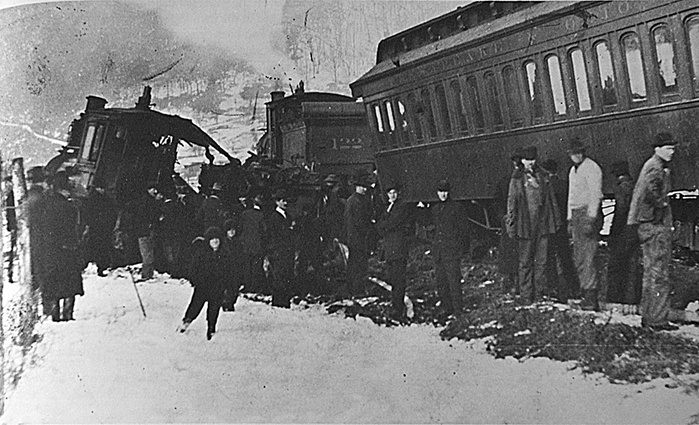 Thursday, November 11, 1971
 
Paul Gladwell has retired from the barbering business and Doug Dunbrack bought his shop equipment. Paul has been a barber for 43 years in Covington, Baltimore, Cass and Marlinton, 34 years of which has been in the same shop at the rear of the Smoke House pool room.
– – –
Katherine McClure reports a beautiful rainbow on the fog to the northwest of the Ruckman home in the Marvin Chapel community at 7:39 Monday morning. We don't know of any sign connected with this.
– – –
Jim Schaffner reports 8 above at Seneca State Forest Monday morning, a distinct change in the weather the past week. Snow on Cheat last Wednesday night.  With a little snow.
– – –
Ground was broken Tuesday for the new stockyard at the fairground.
YOUR SCHOOLS
Taylor Cremeans, Supt.
Reports from principals indicated that Pocahontas County's first "Teacher Visitation Day," November 11, was very successful. More than one hundred teachers and teacher aides combined to visit more than 600 homes of parents who had children attending county schools.
Many teachers expressed some surprise at the kindness and hospitality of many homes visited. Parents commented that they enjoyed the brief visit of the teachers and hoped this kind of relationship will continue.
Mr. and Mrs. Raymond Gibson were the high bidders at the public auction of Huntersville School November 6. Their bid was $4,625.
Due to the continuing coal strike, I will not recommend the use of school facilities after regular school hours for any activities another than school connected.
All Pocahontas County Schools will be closed Monday, November 22, for "Deer Day," and Thursday and Friday, November 25 and 26, for Thanksgiving.
 
DEATHS
Mrs. Icy Vesta Sharp, 87, of Frost;  born at Thorny Creek, a daughter of the late Jacob and Isabelle Shrader. Burial in Mountain View Cemetery.
Thomas Wilbert (Pop) Smith, 74, of Marlinton; born at Riverton, Illinois, a son of the late Thomas Patrick and Emma Davis Smith. Retired federal custodial officer, deputy sheriff and Justice of the Peace for Edray District. Burial in Mountain View Cemetery.
Mrs. Alice G. Hodson, 85, of Geneva, Ohio, formerly of Dunmore. Born in Boyer, a daughter of C. K. and Annie Tracy Lantz. Burial in the Lantz Cemetery at Boyer.