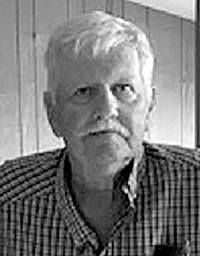 Sidney "Brent" Moore 68, of Dunmore, passed away Saturday, October 23, 2021, at Augusta Health Hospital in Virginia following an extended illness.
Born November 19, 1952, in Marlinton, he was a son of the late Ernest Newton Jr. and Margaret Little Moore.
Brent graduated from West Virginia University and returned home to help run the family farm. Brent loved farming and loved the Lord. He was a member of the New Hope Church of the Brethren.
In addition to his parents, he was preceded in death by a sister, Patricia Moore.
He is survived by a daughter, Sharon Moore Owens, and husband, Jonathan, of Daniels; special friend, Karen DeVore, of Monterey, Virginia; granddaughter, Cassidy Owens; two grandsons, Mason and Westyn Owens; two sisters, Lelia McCormick, of Blacksburg, Virginia, and Marcia Ware, and husband, Julian, of Princeton; nieces, Amy Diduch, Jenny Ware and Sandy Ware; nephew, Alan McCormick; and one great-niece.
A memorial service will be held at 1 p.m. Friday, November 19, 2021, at the New Hope Church of the Brethren in Dunmore with Revs. David Rittenhouse and Julian Rittenhouse officiating. Burial will follow in the Dunmore Cemetery.
Family will receive friends from noon until 1 p.m. at the church
In lieu of flowers, donations, in Brent's honor, may be made to Alleghany Mountain Radio, 9836 Browns Creek Road, Dunmore, WV 24934.
Online condolences may be made at Lantzfuneralhome.com