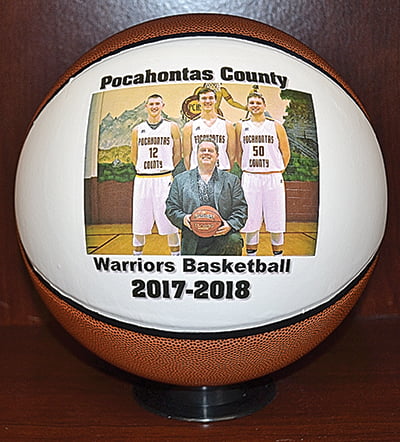 Webster, 67
Pocahontas, 61
The Webster County High School Highlanders traveled to Dunmore March 1 for a playoff game against the Pocahontas County High School Warriors.
Going into the game, the Warriors' season record stood at 21-2.
PCHS took charge early in the game outscoring Webster in the first quarter 22 – 7. Things began to tighten up in the second quarter with the Warriors scoring 13 points to Webster's 15.
By the end of the third quarter, the Warriors had lost a 17-point lead as the Highlanders added 29 points to the board, to just 16 for PCHS. Webster added 16 in the fourth quarter while the Warriors scored only 10.
Webster took home the win, 67 – 61.
Coach Tim McClung said the Warriors' largest lead in the game was 17 points, while Webster's 9 point lead came in the crucial fourth quarter.
Jarret Taylor was leading scorer for the Warriors with 17 points. He also had two rebounds.
Logan Dilley scored 13 points and had seven rebounds; Hunter Shafer, 12 points and five rebounds; Briar Wilfong, nine points and eight rebounds; Elijah Robertson had five points, six rebounds and five assists; and Jacob Jones added five points and had four rebounds.
The Warriors travel to Greater Beckley Christian Wednesday night for the regional championship.
Game time is 7 p.m. The winner of that game will go to the state tournament.