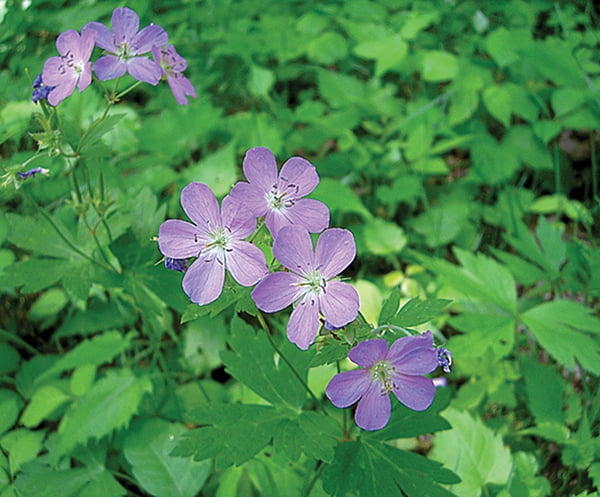 by Kristen Beverage-Doss
Mysterious Spring Ephemerals ~ a guide to your favorite vernal bloomers
Early spring is always an unpredictable time here in West Virginia. The weather could be sunny, rainy or even snowy.
Many people take advantage of nice spring days to warm up and begin tasks for the summer.
In the forest a similar process is occurring.
Just after winter some plants, called Spring Ephemerals, rise from the ground seeking sunlight and warmth. Unfortunately, these unique types of plants disappears just before summer. Some of these are vernal bloomers, meaning they produce some of the earliest flowers in the forest.
"The blooming of the spring ephemerals, ephemeral meaning short-lived, is an event not to be missed," South Zone Ecologist Amy Coleman said. "At the first sign of spring, the forest explodes with wildflowers seeking the warmth of the sun in a brilliant display of color. These wildflowers make an early appearance in an effort to take full advantage of the sun rays before the leaf cover returns and the dense canopy begins to shade the forest floor."
Other West Virginia native ephemeral favorites include: The Carolina Spring Beauty or Claytonia Caroliniana. These petite purple and white flowers populate moist rich forests in almost every county in West Virginia from March to May. The Trout Lily Erythronium Americanum is also found in every county. This herb produces vibrant yellow, purple or brown flowers and blooms from March until May.
Growing up in Pocahontas County I was always attracted to a soft pink or purple flower that populated our local fields. I later learned my favorite spring ephemeral is the Wild Geranium or Geranium Maculatum. It blooms from April to July and is also located in every county in West Virginia.
So, this spring, find your favorite ephemeral in the forests, fields and thickets.
More articles are on their way, and great things are happening in the Forest.
Until next time – Get outside and enjoy your public lands!