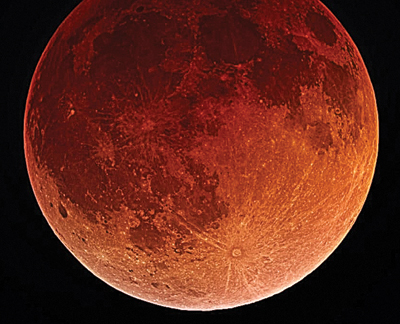 by Ignat
ilovetheuniverse.com
The Earth will pass between the Sun and the Moon in the early hours of Friday, November 19, casting a shadow on the latter. The eclipse will peak shortly after 4 a.m. ET, when our planet will block out 97 percent of the sun's light, giving the moon a reddish hue.
According to NASA, the partial lunar eclipse will last 3 hours, 28 minutes, and 23 seconds — longer than any other eclipse between 2001 and 2100.
Here's when and how to see the rare celestial event.
People in North America can watch the entire spectacle
Lunar eclipses are only visible in places where the moon is above the horizon.
Skywatchers in North America have the best seats in the house for the upcoming eclipse. The entire event can be viewed by people in all 50 US states, Canada, and Mexico.
You won't need a telescope or binoculars; just go outside and look up at any time between 2:19 and 5:47 a.m. ET.
If you don't want to brave the chilly morning air, you can watch the event live online.
For more information about this event and more, visit ilovetheuniverse.com