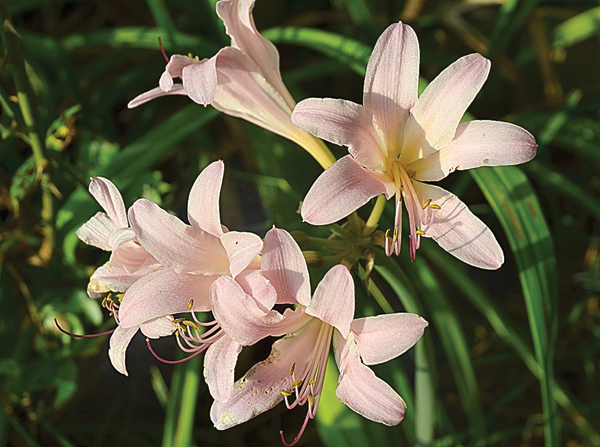 Laura Dean Bennett
Staff Writer
As the temperature hovered around the 90-degree mark last week, I hope you'll forgive me for looking forward to cooler weather.
Around these parts, where weather forecasting by the "old wives' tale" method is, even now, not unusual, Belladonna "lilies"- or "naked ladies," as many know them, are thought by some to predict the date of the first hard frost of fall.
Belladonnas get their nickname because at this time of year, when they're blooming, these amaryllis lilies boast blossoms on thin, "naked," stalks – their leaves having dropped away in the spring.
The story goes that the first hard frost will come six weeks after belladonnas drop their blooms.
Odd that a flower native to South Africa should have come to be a predictor of the first fall frost in Appalachia.
Goldenrod is another flower of late summer which is known for prognosticating about frost.
The old people used to say that when you see the first goldenrod blooms, you can expect a frost in six weeks. 
I've generally found the predictions of the "naked ladies" and the goldenrod to be fairly accurate.
But this year, I have a meteorological dilemma.
Some belladonna blossoms have started to die, but my goldenrod hasn't yet started to bloom.
Yikes.
Shall we just say that the first killing frost will probably arrive sometime between mid-September and mid-October?
And, by the way, you'll want to mark the date of the last thunderstorm in September, because our first snowfall will be due exactly six weeks after that.
Or sometime around then.