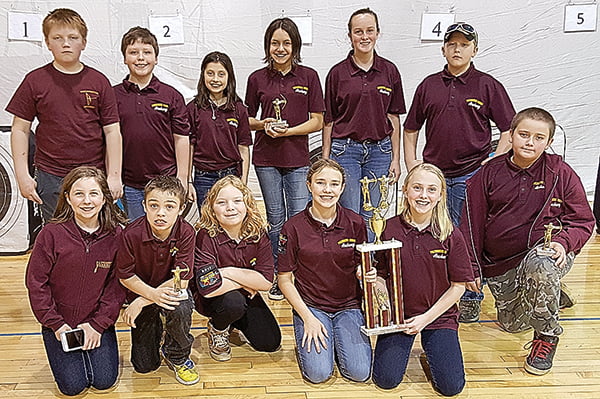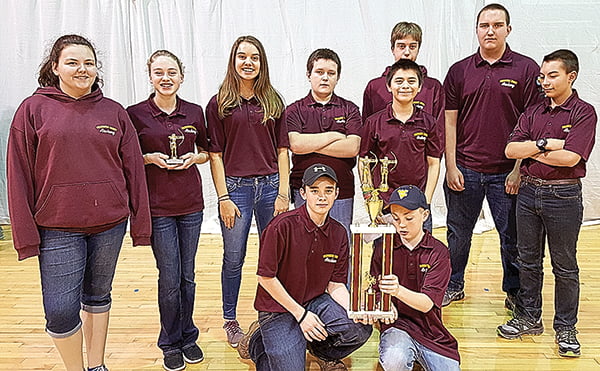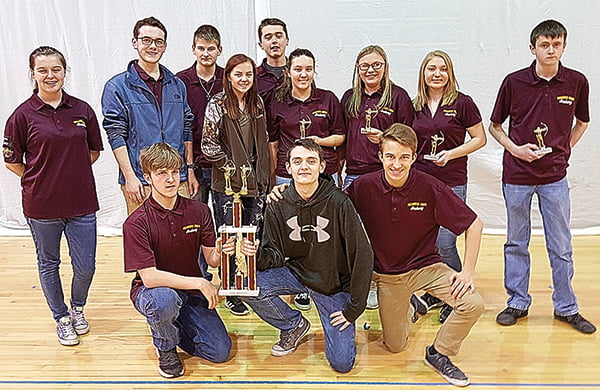 Seventeen teams and 350 archers competed in an Archery Tournament Saturday at Pocahontas County High School. The event was hosted by Pocahontas County Archery.
Marlinton Elementary School placed first in its division with a total score of 2,840.
In Individual Boys Competition, Jacobi Hannah-Teter came in first, Ronnie Simmons placed second and Devon Burgess placed fifth.
Riley Pollack placed second in the Individual Girls division.
Marlinton Middle School was first in total score in its division with 3,234 points.
In Individual Girls, Macadon Taylor shot for first place with 280 points; Jersey Simmons was third with 279; Makenna McKenney, fourth with 279; and Hazel Riley took the fifth place slot with 277 points.
Pocahontas County High School placed second in total score with 3,279, just eight points off of first place which was held by Shady Spring with a score of 3,287.
Maria Workman took first place in the Girls Individual with a score of 289. Joni Barlow was third with 282 and Ally Lane took fourth place with a score of 281.
In the Boys Individual competition, T. D. Sparks took third place with 282 points.