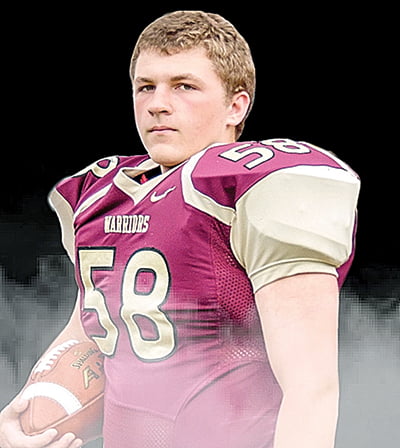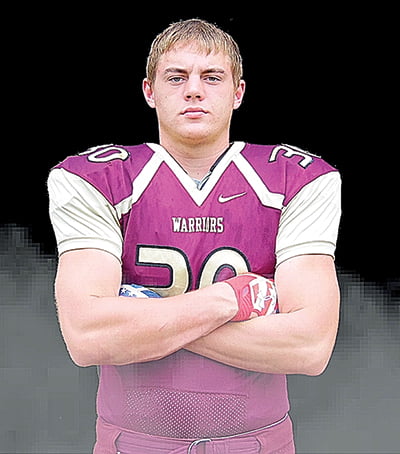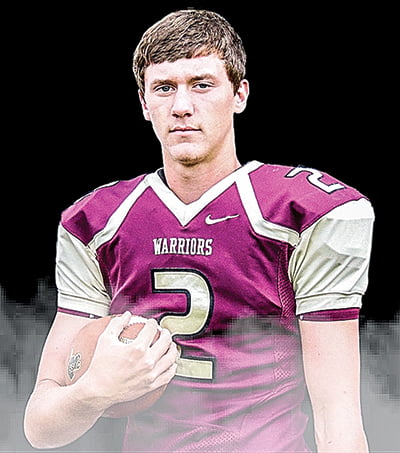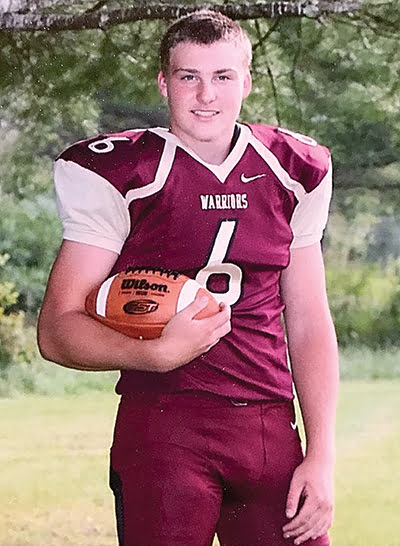 The 2017 Pocahontas County High School Warrior Football team had a great season and several of its players received recognition for their outstanding playing abilities.
2017 Potomac Valley Conference
All-Conference Team: 
First Team: linebacker and offensive lineman Mark Jordan, running back Shane Peacock and quarterback Briar Wilfong.
Second Team: defensive lineman Levi Ryder, defensive end Dillon Shinaberry, offensive linebacker J. D. Sharp, defensive back Briar Wilfong, offensive linebacker Kolton Workman and wide receiver Morgan Baldwin.
Honorable Mention: defensive end Hunter Wilfong, defensive back Jordan Nutter and wide receiver Cody Kiner.
2017 All Coalfield Conference
First Team Offense: Briar Wilfong and Shane Peacock.
First Team Defense: Mark Jordan and Dillon Shinaberry.
Second Team Offense: Mark Jordan and Cody Kiner.
Second Team Defense: Kolton Workman and Morgan Baldwin.
Honorable Mention Offense: Kolton Workman and Hunter Wilfong.
Honorable Mention Defense: Levi Ryder and J. D. Sharp.
2017 All State:
First Team: linebacker Mark Jordan
Second Team: linebacker Shane Peacock
Special Honorable Mention: Briar Wilfong
Honorable Mention: Dillion Shinaberry
Photos courtesy of Doug Burns