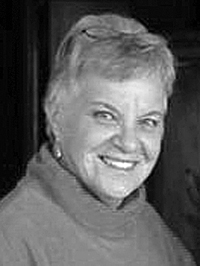 Nancy Faith Diller Burks, 72, of Marlinton, passed away Wednesday, December 28, 2022, at her home.
Born July 23, 1948, in Marlinton, she was a daughter of the late Vernon Diller and Faith Wooddell.
Nancy was a Nuclear Gauge Density Technician for E.R. Totten Paving and a substitute teacher. She was a member of Trinity Baptist Church.
In addition to her parents, she was preceded in death by her step-father, Eugene Dilley.
She is survived by her daughter, Genny Workman, and husband, Chuck; son, John Paul Burks, and wife, Cindy, all of Buckeye; brother, Dwight Diller, of Marlinton; four grandchildren, Nicole Brock, and husband, Damon, of Dunmore, Jonathan, Logan and Hannah Burks, of Buckeye; two great-grandchildren Kylor and Kooper Brock, of Dunmore; and special friend, Troy Sharp, of Marlinton.
In keeping with Nancy's wishes, the body will be cremated.
A Celebration of Life will be held Saturday, January 7, 2022, 1 p.m. at Trinity Baptist Church in Buckeye with Pastor David Moore officiating.
The family will receive friends from noon until time of service.
Online condolences may be shared at lantzfuneralhome.com