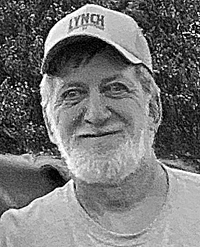 Michael Raikes Johnson, age 57, of Alderson, formerly of Durbin, passed away Saturday, October 16, 2021.
Born December 8, 1963, in Marlinton, he was the son of the late Melvin Lee and Celia Helen Cromer Johnson.
Michael worked at the National Youth Science Camp in Thornwood for many years. He was raised on a farm and enjoyed farming and loved country music. But above all, Michael was a wonderful uncle, who took great pride in caring for his special nephew, D.J.
In addition to his parents, he was preceded in death by a sister, Norma Jean Johnson Looney; and a brother-in-law, Jerry Sears.
Survivors include two sisters, Donna Burns, and husband, David, of Alderson, and Susie Sears, of Pence Springs; aunt, Connie Johnson, of Arbovale; uncle, Melvin "Ken" Johnson, and wife, Sue, of Harrisonburg, Virginia; three nephews, Brad Burns, of Morgantown, D.J. Burns, of Alderson, and Brandon Sears, of White Sulphur Springs; two cousins, Wendy Walker, and husband, Brad, of Charleston, and Donald Sheets, and his wife, Lee Ann, of Lawrenceville, Georgia.
A private graveside service and burial was held Saturday, October 23, 2021, at 1:00 p.m. at Bethel United Metho-dist Church Cemetery on Back Mountain Road in Durbin.
Online condolences and memories may be shared with the Johnson family at lobbanfh.com
Arrangements by Lobban Funeral Home, Alderson.