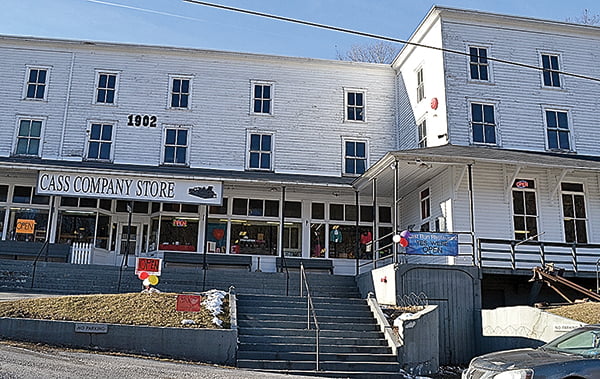 Suzanne Stewart
Staff Writer
The trains may be in hibernation, but the town of Cass is still booming with the Last Run Restaurant and Cass Company Store open for the winter season for the first time in 52 years.
The ladies who operate the restaurant – Jenny, Bonnie and Diane Botkin – decided they wanted to give the winter season a try, and with the park's approval and cooperation, the restaurant opened January 12, with the store following suit.
"We've been talking with the park about it, and we'd like to be open year-round – both us and the store – to better suit the park guests as well as some Snowshoe guests," Bonnie said. "We regularly  have people who come to Snowshoe ask us why we're not open in the winter. So, we thought we would try and see how it works this year."
Both the restaurant and store are open Wednesday, 4 to 8 p.m., Thursday through Saturday, noon to 8 p.m. and Sundays, 9 a.m. to 2 p.m.
"We now have a new dinner menu," Bonnie said. "Wednesdays, we have an all you can eat buffet and it changes as we go through the winter season. Then on Sunday we have brunch, so we're open from 9 a.m. to 2 p.m."
For the dinner menu, the selection on entrees includes three-piece fried chicken, roasted chicken, ribeye steak, crab cakes, seafood platter, center cut pork chops and much more. Each dinner comes with two sides.
"They are homemade sides," Bonnie said. "It's real cooking. It's that real country dinner food."
For more information on Last Run Restaurant, call 304-456-9952.