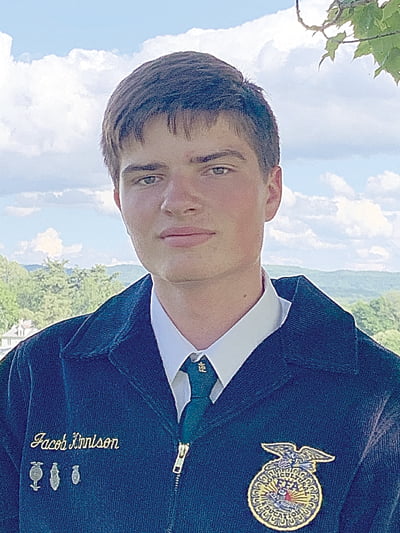 Pocahontas County High School rising senior Jacob Kinnison has qualified for the West Virginia State FFA Degree.
To attain this distinction, a student must have earned their Greenhand and Chapter FFA degrees, earned and productively invested at least $1,000 in their supervised agriculture experience program, be an active FFA member, participate in at least five activities above the local level, and have conducted at least 25 hours of community service.
Less than two percent of FFA members receive this award. 
During his three years as an FFA member, Kinnison has improved the quality and scope of his cow/calf and market hog enterprises. His total net growth and earned and productively invested income amounts to $3,413.
Kinnison will receive his state FFA degree at the West Virginia State Convention July 10. The convention will be a virtual event this year.
Kinnison is the son of Clark and Kristin Kinnison, of Hillsboro.