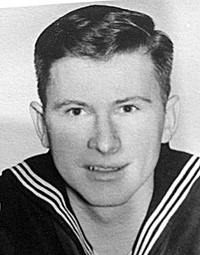 Kenneth Gerald Frum, 77, of Hillsboro, passed away suddenly Monday, January 24, at CAMC Memorial Hospital in Charleston, after a brief illness. 
Born July 23, 1944, in Morgantown, he was a son of the late Albert and Doris Frum.
He was a 1962 graduate of Eastwood High School in Pemberville, Ohio, and was a proud Navy Veteran.
He met Karen Kerns in Virginia Beach, Virginia, in May 1966, and they were married five months later. They were inseparable until her death in 2010. He missed her terribly. 
Kenny was an avid Harley Davidson owner and enjoyed traveling to rallies in Boone, North Carolina, and Myrtle Beach, South Carolina. He loved hot rod cars and car shows and long ATV rides in the mountains with his family.
He was a master at solving crossword puzzles, Sudoku and Cryptoquips. He was quick witted and fluent in sarcasm.
Kenny was involved in his neighborhood, serving as a councilperson in Hillsboro. He also took pride in the appearance of his town and took it upon himself to keep yards and lawns expertly groomed to meet his high expectations.
He was a former owner of J&K Market in Hillsboro. He later enjoyed building houses and owned and operated apartments as well as a laundromat and video store. Most recently, he worked for Genesis Health Care in Marlinton, having retired in 2019.
Kenny was a wonderful and supportive father and is survived by three children: Roger Frum, and wife, Cathy, of Hillsboro; Debbie Hawkins, and husband, David, of Charleston, and Brad Frum, and wife, Heather Starcher, of Parkersburg.
He was proud of his four grandchildren: Logan Frum, of Morgantown, Derek Nelson, of Roanoke, Virginia, Erin Nelson, of Lake Norman, North Carolina, and Kaden Frum, of Parkersburg; and his bonus grandson, Derek Morris, of Chesapeake, Ohio.
He is also survived by three siblings: Charles "Chuck" (Carolyn) Frum, of Sebring, Florida, and Bowling Green, Ohio, Linda Fields, of Bowling Green, Ohio, and Robert "Fred" Frum, of Bruffey Creek; several nieces and nephews; and a multitude of beloved cousins.
Per his wishes, a private memorial service is planned for springtime. In lieu of flowers, please donate to a charity of your choice. 
"Please don't ever say goodbye 
Just trust my words and carry on
I'm still here I have not gone."
Lantz Funeral Home in Buckeye is handling the cremation.