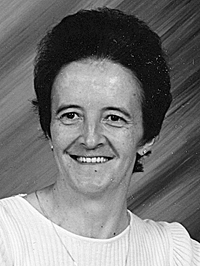 Karen Louise Shearer, 72, of Marlinton, died Friday, April 7, 2023, at Davis Memorial Hospital in Elkins.
Born July 12, 1950, at Marlinton, she was a daughter of the late Henry and Lorraine Shaver.
Karen was a homemaker.
In addition to her parents, she was preceded in death by a daughter, Cheryl Shearer; sister, Dorothy Bennett; brothers, Leon Cricket and John Henry "Sonny" Shaver.
She is survived by her husband, Robert L. Shearer; daughter, Lisa L. Williams (Shawn); sister, Doris Woods; grandchildren, Karen Hartwell (Amos), Ashley Shearer (Jason Parker) Kayla Waid, William Waid (Cheyenna); 10 great-grandchildren; and several nieces, whom she loved very much.
A graveside service was held Monday, April 10, 2023, at Mountain View Cemetery with Pastor Sam Felton officiating.
Arrangements were handled by VanReenen Funeral Home.