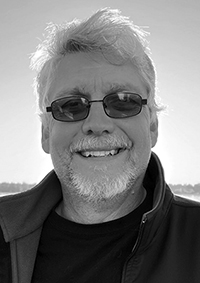 John Michael Hannah, age 52, of Beverly, passed away Friday, June 30, 2023, surrounded by his loving family. He was born on March 1, 1971, in Lansdale, Pennsylvania.
John married his beloved Rebecca on September 23, 1990, in Huttonsville.
Throughout his life, John dedicated himself to industrial construction, working tirelessly to provide for his family. He enjoyed his work, which he considered a passion rather than just a job. He spent most of his career with Casey Industrial, which later became MasTec. During his tenure, John received several accolades, including the Heart of Casey award and multiple Leadership awards. He was known for his passion in helping others reach their full potential and become better leaders themselves. John was a mentor to many, always striving to uplift and promote those around him. Safety was paramount to him, and he genuinely cared for the safety and well-being of all of those he worked with.
Beyond his professional achievements, John's true joy in life came from his family. He adored his wife, children and grandchildren. He enjoyed hunting and cherished tractor rides with his grandchildren. His favorite getaway was Topsail Island, North Carolina, where he loved spending time at the beach with his family.
John would go to great lengths to help anyone in need, embodying the act of giving service to family and friends. He instilled in his loved ones the values of hard work, dedication, and providing for those they cared about. John's work ethic was truly remarkable, inspiring his children to pursue higher education and instilling in them a strong sense of responsibility. He passed on his skills and knowledge, teaching his family practical skills, as well as imparting life lessons on living life to the fullest and the importance of family.
John was an exceptional man, a devoted husband, a loving father and a doting grandfather. His impact on the lives of those around him, both personally and professionally, will be cherished and remembered forever. His legacy of hard work, compassion, and dedication will continue to inspire all who knew him.
He was preceded in death by his mother, Jean Hannah-Bennett; his father, Russell Kyle Hannah; brother, Keith Hannah; and his mother-in-law, Dorothy Reynolds.
Left to cherish his memory are his loving wife of 32 years, Rebecca Hannah; sons, Dustin Reynolds, and partner, Carly Shreve, and Cody Hannah, and fiancée, Lacey Wood; daughter, Brooke Mascola, and husband, Louis; grandchildren, Jocelyn, Brooklyn, Atlas, Myley, Braylyn and Mason; brother, James Hannah; sisters, Dawn Mullens, Terry Birchfield and Melinda Hannah Cutlip; father-in-law, Reverend Gerald Reynolds; sisters-in-law, Debbie Mick, and husband, Kenny, and Alicia Reynolds; brothers-in-law, Wayne Reynolds and Mark Reynolds, and his wife, Angie.
Visitation will be held at the Randolph Funeral Home Thursday, July 6, 2023, from 5 to 7 p.m.
A funeral service will be conducted at the funeral home Friday, July 7, 2023, at 11 a.m.
Interment will follow in Mt. Vernon Cemetery on the 4-H Road in Beverly.
The Randolph Funeral Home and Cremation Services has been entrusted with the arrangements for John Michael Hannah.
Online condolences may be shared with the family at therandolphfuneralhome.com