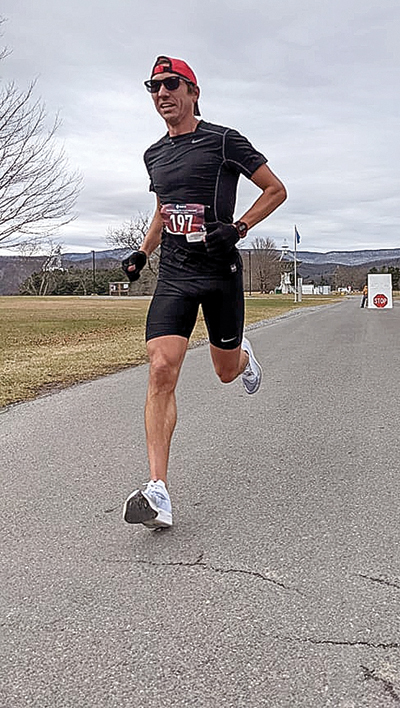 Saturday was a beautiful and brisk day for the annual Turkey Trot at Green Bank Observatory. 
With the Hybrid Event this year, we had 69 pre-register for virtual and 50 pre-register for in person.  With the additional day-of-trotters we had a total of 135 participants.   
Rufus Morgan won the Gobble Wobble. 
Former Pocahontas County High School Track Coach and Current D&E Cross Country and Track Coach Jason Pyles won the 5K with a time of 15:32.
Alisha Moreno was the top female 5K runner with a time of 22:13. 
In the 10K, the top two male and female finishers were Okey Groves, IV and Rebecca Adams, with times of 52:47 and 58:00 respectively. 
PCHS current track coach Josh Abbott was able to present one of this year's scholarship winners, Cheylin Woodruff, with her scholarship check at the event. 
The William Dilley Scholarship and the PCHS Track Team want to thank all the sponsors and trotters for their support for this wonderful day.