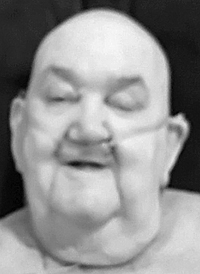 Franklin "Frank" Austin Davis Curry, 81, of Durbin, passed away Saturday, February 11, 2023.
Born October 10, 1941, in Durbin, he was a son of the late Harry Emerson and Virgie Nottingham Curry.
He was a retired line foreman with Penn Line Enterprises.
Frank will be loved and in our hearts forever, and sorely missed until we meet again.
In addition to his parents, he was preceded in death by his son, Frankie E. Curry; sisters and brothers- in- law Georgie Nelson, Pearl and Frank Mace, Arlene "Toot" and Tripp Fitzgerald, Maxine and Sam Lantz, and Opal and William Moore; and a brother, Leonard (Lucy) Curry.
He is survived by his daughter, Melondy Hebb, and husband, Charles; grandchildren, Wendy Bowman, and her husband, Paul "Petey" Bowman Jr., and Kelsey; great-grandchildren, Timmy Lee Cutright, Dam-ien Ray Cutright and Loretta Rose Bennett; daughter-in-law, Linda Curry; sisters, Diane (Larry) Holstead, of Falling Waters, Sandra (Dale) Mullenax, of Hagerstown, Maryland, and Eloise (Ed) Hinchman, of Charles-ton; many nieces and nephews whom he dearly loved; and a special friend, Timothy Arbogast, who helped take care of Frank when he was at home.
Per Frank's wishes, the body will be cremated and there will be no service.
Wallace & Wallace Funeral Home in Arbovale is in charge of arrangements.
Online condolences may be shared at www.WallaceandWallaceFH.com