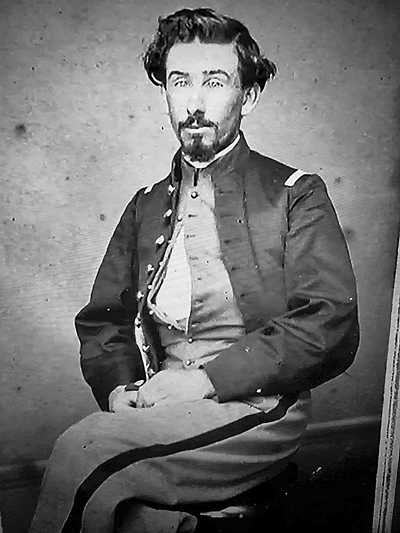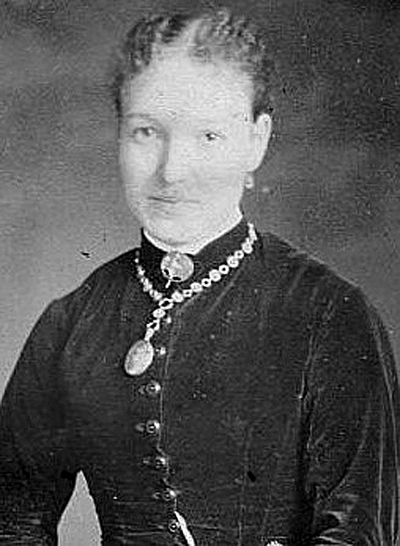 The Raven's Locket
Part Two
"Wasn't it Nancy Reagan who famously said, 'Men are not the solution to our problem, men are the problem?'
"Maybe not, but she should have." Myrna Malloy
Things Found
On a crisp, clear October morning, Myrna Malloy sat on the stump of her toppled and truncated oak. She carefully examined the old locket, turning it over and over in her hands.  
After cleaning the object with her shirttail, she held it up where a morning sunbeam illuminated it. The gold sparkled so brilliantly that she couldn't help but think it held something mysterious – a clear invitation from fate to open it up, explore its secrets, and see where they would lead.
Although, at the moment, she could not open it up. Many decades of exposure to the elements had sealed the seam with corrosion. She took the locket back to the house and gently placed it in her curio cabinet alongside arrowheads, musket balls, clay marbles, an ivory hair comb, and other treasures found on her mountainside farm.
That evening, after going to bed, Myrna found it hard to sleep, knowing that the contents of the locket were still unknown. After an hour of tossing and turning, she gave up on any quality shut-eye and retrieved the locket, bringing it back to her bed for another look.
Myrna carefully slid the sharp blade into the seam using her small pen knife and gently twisted it. After several attempts, she finally felt the closure give slightly.
Holding it under the lamp on her nightstand, Myrna carefully slid the blade deeper into the locket, causing it to open. For the first time in more than 150 years, sunlight illuminated the images of a young woman and an equally young soldier.
Myrna gasped when further examination of the locket revealed a small chamber behind the soldier's picture. Inside was a folded piece of yellowed paper. She anxiously but carefully opened the delicate note and held it closer to the light.
Putting on her glasses, Myrna saw the following:
 
"Meine liebste Frau, ich habe diese Notiz einem Freund anvertraut, der sie Ihnen so schnell wie möglich zurücksenden wird. Ich bin verwundet und fürchte, dass ich dieses Schlachtfeld als Sterblicher verlassen werde.
Bitte weiss, Glenna, dass du die Liebe meines Lebens bist und ich bis zu meinem letzten Atemzug an niemand anderen denken werde. Oberleutnant Austin Springer, 28 Ohio-Infanterie."
(Author's Note: The German note is translated to English in the credits at the end of this episode.)
"Oh my," Myrna sighed, "this is becoming a real mystery." She loved to read crime novels. She now had the entire library of Agatha Christie novels, "Animal, Vegetable, Mineral" by Barbara Kingsolver, and recently started reading Adrienne Kennedy.
She knew the note was in German but didn't have enough fluency to completely understand it. Although she picked up on enough German she learned in high school to know it reflected love between a man and his wife and that it had a sense of urgency about it.
Why did this undelivered and vital message come to Myrna in the oddest and most impractical way imaginable?
The answer was clear to her; it was meant to be, or so she hoped.
She was to have the best sleep in many years that night. Myrna Malloy was now as free as the raven that delivered the locket to her. And she now had a mission.
Flying out of the cage – October 2015
Although Myrna's controlling husband had died nearly two years ago, it took months to shrug off the hold he still had on her. When the Stockholm Syndrome wore off, she embraced her freedom enthusiastically and purposefully.
She remembered a canary she tried to free as a child because she thought it was lonely and should be with other birds. She took the birdcage outside and opened the door. Yet, despite all that lay outside that door, the little bird wouldn't budge.
Myrna walked right through her cage door, and a year after her old oak fell, she had expanded her social life immensely. Her newfound freedom included attending the Catholic Church in Marlinton. And possessing such a beautiful voice, she often sings a cappella, to the congregation's delight.
The first thing Myrna did, when the winds of fate slowly removed the fog of abuse, was to proceed straight to the animal shelter. She wanted to take all the dogs home but ended up with two whose eyes said it all – unconditional love.
Bonnie and Clyde, a Scottish Elkhound and a mixed-breed rascal became Myrna's dynamic and faithful duo. It wasn't long before the two dogs patrolled the farm together and became Myrna's well-toothed defenders.
In August, Maggie made a In August, Maggie made a surprise visit with several members of Myrna's family from Ireland. She was thrilled to meet people she had only heard stories about from her mother.
Among the visiting family members, there was a cousin, Fiona Malloy, who taught anthropology at Queen's University in Belfast. One afternoon, Myrna noticed Fiona looking at her curio cabinet with great interest.
Myrna explained that the items were all found on the farm over many years. She invited Fiona to open the cabinet and examine them closer if she wished.
She watched Fiona's hand lightly touching one curiosity after the other, stopping at the locket. She turned the gold locket over and over in her hands.
Fiona looked at Myrna and said, "May I open it."
"Of course," replied Myrna.
Fiona never took her eyes off the locket, even as she and Myrna walked to the kitchen table to discuss her find. Myrna explained that the two individuals were probably married, although she didn't know for sure.
Coming from a country that knows civil unrest well, Fiona asked if Myrna thought the locket was of American Civil War vintage. At that, Myrna remembered the folded note secreted in the small chamber behind the presumed husband's photograph.
"Oh, you must look at this, Fiona; it's in German and I don't understand it's full meaning, but I think the locket was lost during a military engagement on Droop Mountain." The entire Malloy family had visited this battlefield, now a beautiful state park, on the previous day.  
Fiona, who knew little German herself, suggested contacting a professor she knew at Xavier University in Cincinnati and planned to visit before returning to Belfast.
"Even better," she said, "Why don't the two of us jump in your auto and head up that way together?"
Myrna thought momentarily and said, "I have not been anywhere in such a long time. But, I would be thrilled to go on a road trip with you, particularly when our journey will be a quest to solve a mystery."
Fiona smiled and replied, "Yes, dear, I did notice all of those Agatha Christie books in your library. This will be so much fun. When shall we leave, Detective Poirot?"
Very early the following day, the two loaded their luggage into the boot of Myrna's old Subaru and headed to Cincinnati, a place neither had previously visited.
Arriving at the Xavier campus in the early afternoon, Myrna and Fiona found the office for urban anthropology and knocked on the door.
Dr. Stephanie Meyer, a second-generation American of German descent, was much younger than Fiona expected, in her late 30s at the very most. The two had collaborated on a project to locate forgotten cemeteries and early settlements in the Belfast and Cincinnati areas.
"Steph, just call me Steph," she told Myrna when addressed as Dr. Meyer. "I understand you found a gold locket with a note inside; it doesn't get any better than that," Steph said, smiling widely.
Myrna removed the locket from a blue Crown Royal whiskey bag and handed it to Steph, explaining all about the old oak tree and the raven's nest. Steph's eyes widened, and she said, "Oh my, this just keeps getting better and better; may I open it?
Steph wordlessly examined the locket with a magnifying glass for several minutes before opening it. Myrna and Fiona sat across a table from Meyer and anxiously awaited her appraisal.
Another long silence ensued while she opened the locket and stared at each image for some time before asking about the note.
"It's in a hollow area behind the photo of the man," Myrna told her.
"Oh, Wow, how incredible that the note or the pictures survived considering their exposure to the elements," Meyer declared.
Myrna said that the locket was at the very bottom of a Corvid nest that could be well over a century old, maybe older.
"The nest material was well compacted, and very little moisture made it to the location of the locket," Myrna explained.
Dr. Meyer handled the note like an ancient manuscript with latex gloves and care. She read the letter several times before looking at Myrna and Fiona.
"What you have here is a message from a soldier to his wife saying that he was injured in the battle. He expressed his deep love for her and assured her he was thinking of her," said Steph.
After a moment, she continued, "As for the urgency you mentioned? Yes, he apparently entrusted someone with the locket, possibly another soldier, hoping it would get to his wife."
"As for their identities, the soldier signed off the note with his name, rank, and company," Steph concluded.
Touching Myrna's arm, Fiona declared, "Myrna, my dear, you better get your inspector's hat on; you now have a clue, and, in my opinion, a responsibility."
Myrna smiled broadly and replied, "Well, where do we go from here?"
"If I may make a suggestion. I know a recently retired Xavier history professor who wrote a book about how the Civil War affected Cincinnati and Covington, Kentucky, just across the Ohio River. He is also an avid genealogist, currently writing a book on the subject. Would you like to start with him? I can arrange it, maybe even this afternoon," said Steph.
"That would be wonderful, let's do it" said Myrna
Steph called her friend and arranged a meeting at a Starbucks near the stadium for three p.m. She told the women it was an easy and beautiful walk along the Ohio River, with lots of great architecture and scenery. The two women readily agreed.
Myrna and Fiona thanked Steph for all her help. As they walked to the door to leave, Steph said, "Oh, there is one thing you should know about Ian Doyle. In addition to being a serious scholar, he is extraordinarily charming and handsome. He looks like that guy on the beer commercials, but not that Bud Light guy."
"You mean the Dos Equis guy?" Myrna replied.
"That's the fellow," said Steph, "So you two are forewarned. Be careful, or the both of you may fall in love with Ian and forget the locket. If Ian was 20 years younger, or I was 20 years older, I would go after him. Hell, ten years either way would do it.
"Not likely, but if we both fall for him, I guess we'll just have to flip a coin," Fiona said laughingly.
The conclusion to Myrna's locket mystery will be in next week's edition of The Pocahontas Times.
Ken Springer
Ken1949bongo@gmail.com
German to English translation of note found in locket.
"My dearest wife, I have entrusted this note to a friend who will return it to you as soon as possible. I am wounded and fear I will not leave this battlefield as a mortal man.
Please know, Glenna, that you are the love of my life, and I shall be thinking of no one else until my final breath. First Lieutenant Austin Fischer, 28 Ohio Infantry."