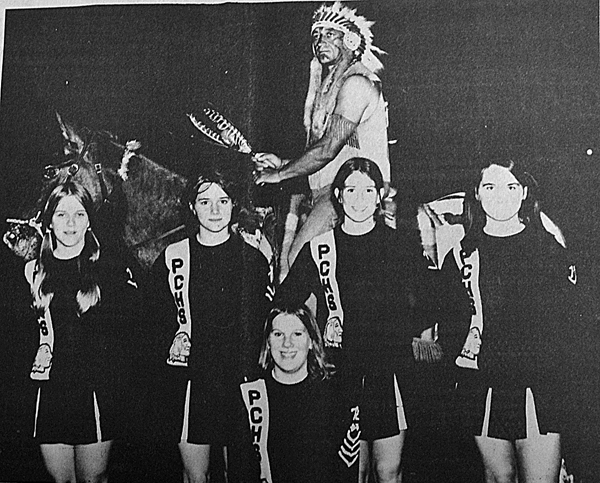 Thursday, September 16, 1971
Another Viewpoint
Ted Fearnow, of Berkeley Springs, a veteran conservationist who has retired but still serves as a consultant, was quoted in an article of the West Virginia Wildlife Federation on a recent tour of forest areas in West Virginia.
He was struck with the fact that a new and different shade of color is creeping into our northern hardwood forest. Beech is becoming the dominant species, a comparatively worthless species, unreliable for food and low priced for timber. What remains of our once beautiful and valuable northern hardwoods is, in many cases, only what is left that a deer does not relish as browse and the timber operator does not choose to cut. The "thin grey line" of beech is a warning sign.
He thinks our forests have been "high graded" too long with selective cutting of the valuable timber, leaving a residue that offers little promise for future value as a resource of economic strength. They need to be upgraded.
He sees danger in the opposition to even age management. Which includes clear cutting; by preservationists, who hate to see trees cut; and timber men who enjoy profits from picking the best.
Fearnow thinks we need to let the trained forest resource managers make decisions and get on with their reforestation of timberlands to their original species.
WEDDINGS
Myra Jean Shinaberry, daughter of Mr. and Mrs. Henry Shinaberry, of Durbin, and Roy Hiner Taylor, son of Mr. and Mrs. Raymond Taylor, of Wesley Chapel, were united in marriage in the Bethel Methodist Church Saturday, August 28, 1971, at 2 p.m. amidst a setting of candelabra, magnolia and ivy.
– – –
Rachel Kirk, of Buckeye, daughter of the late Mrs. Minnie Sharp, became the bride of James Potter, son of Mrs. Minnie Potter, of Buckeye, at 5:30 p.m. Friday, September 3, 1971, in the home of James Potter with the Rev. S. M. Schoolcraft officiating.
DEATHS
Clyde Hill Boggs, 62, of Jacox, retired farmer; a son of the late William "Mack" and Lilian Hill Boggs. Burial in Sunset Cemetery.
Kenneth Marvin (Kenny) Mann, 28, of Edray; born at Cass, a son of Woodrow Mann and Marjorie Roby Mann. Burial in the Edray Cemetery.
Warren Gay Wooddell, 38, of Richmond, Virginia, formerly of Marlinton; born at Edray, a son of the late Emerson Clark and Bessie M. Wooddell. Burial in Mountain View Cemetery.
Eugene Kelley, 86, of Clover Lick, born at Wesley Chapel, a son of the late Jonas and Alice A. Kelley. Burial in the Wesley Chapel Methodist Church cemetery at Dunmore.
Edward Harvey Keene, 36, of Baltimore, Maryland, formerly of Renick. Burial in the Morningside Cemetery at Renick.
Mrs. Lennie Catherine McClung Phillips, 83, of White Sulphur Springs, a daughter of the late Mason M. and Jenny C. McClung. Burial in the Rosewood Cemetery at Lewisburg.
George W. Stewart, 80, of Marlinton, born at Cranberry, near Mill Point, a son of the late Lace and Sally Stewart. On January 22, 1917, at Seebert, he was united in marriage to Miss Bessie Jackson. To this union were born five children: two sons and three daughters.
Mrs. Bessie Stewart and one daughter preceded him in death.
He attended the Pleasant Green Methodist Church at Seebert. Later he became a member of the Wilson Metho-dist Church at Brownsburg.
As a young man, he worked in the sawmill at Mill Point. Later he was employed at the Durbin Tannery and at the International Shoe Company in Marlinton. He retired from the International Shoe Company in 1958.
Mr. Stewart married Mrs. Sarah Gale in 1956; she departed this life on September 3, 1966.
Mr. Stewart resided in Marlinton until November 1966 after which he went to stay with his daughter, Glenna, in Los Angeles, California, returning each summer to the home place…
Funeral services were held Tuesday afternoon in the Marlinton United Methodist Church by the Rev. Sanford Boggs and the Rev. Maynard Crawford, with burial in the Pleasant Green Cemetery at Seebert.