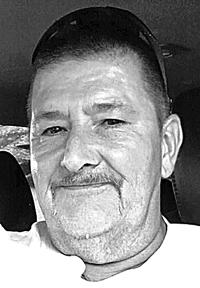 Donald "Donnie" Ray Hoke Jr, 63, of Marlinton, passed away Monday, April 17, 2023, at Pocahontas Memorial Hospital.
Born October 22, 1959, he was a son of Naomi June McMillion Alderman and the late Donald Ray Hoke Sr.
Donnie was a self-employed carpenter.
In addition to his father, he was preceded in death by his three brothers, Darrell Lynn Hoke, Dale Edward Hoke and Dennis James Hoke.
Donnie is survived by his mother and step-father, Glen and Naomi June McMillion Alderman, of Marlinton; two sons, Daniel (Keri) Hoke, of Washington, D.C., Jesse (Elizabeth) Hoke, of Morgantown; three daughters, Brandy Ewing, of Ashtabula, Ohio, Alicia Dawn Hoke and Britany Joy Kincaid, both of Hillsboro; and two sisters, Deloris (Frank) Triplett, and Brianna Oscar, both of Marlinton.
A graveside service was held Monday, April 24, 2023, at Morningside Cemetery with Mr. Roger Eisenhuth officiating.
Online condolences may be made at Lantzfuneralhome.com