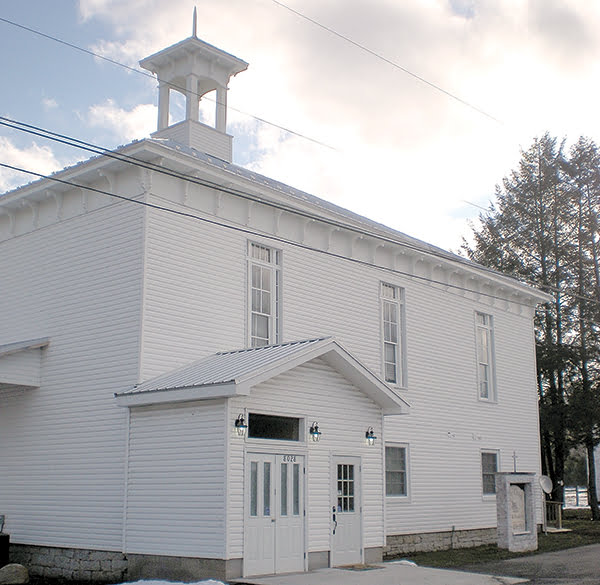 Suzanne Stewart
Staff Writer
ust off the Potomac Highlands Trail [Rt. 92] on Wesley Chapel Road in Green Bank, there is a quaint two-story white building with a long history.
From the outside, it is clear the building was once a church – Green Bank United Methodist Church – but step inside and you find that it has been transformed from a small community church into a modern and cozy bed and breakfast.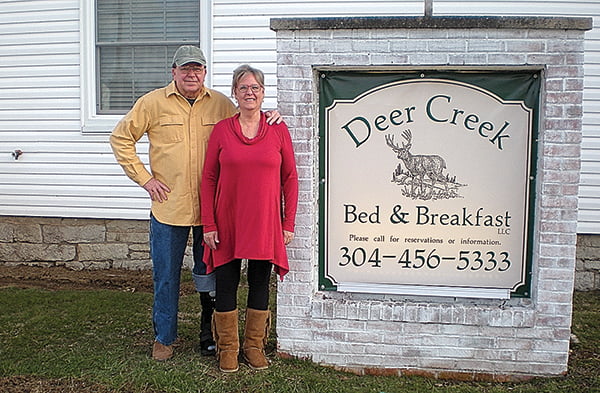 Owned by Pat and Karen Coleman, the Deer Creek Bed and Breakfast is a prime example of what can be accomplished when vision and work ethic come together.
Pat purchased the church, which closed in 2001, and bounced around a few ideas before landing on bed and breakfast.
"We thought it was a service that was needed in this area, and we had the building," he said. "I bought the building, and we hadn't fully decided what we were going to do with it, and then we came up with the idea of making a B&B."
The B&B consists of four bedrooms – two with king size beds and private baths and two with queen size beds which share a bath – living room/meeting room, kitchen, two decks and a communal garden.
"I designed and supervised it, and Karen decorated," Pat said of the remodel.
The inviting interior with bright white and pastel walls transforms the old church into a 21st century home, but there are a few hints of the past – one only has to look up in the hallway.
In the ceiling, running the length of the building, is a large, 57-foot hand-hewn beam.
That original piece of the building has been finished and exposed to remind visitors of the history of not only the church building, but the community, as well.
"The building was built in 1854 and they began the Methodist Church in 1855," Pat said. "This was a Southern Methodist church. That's why there are two Methodist churches so close to each other – this was southern sympathizers and Arbovale was northern."
The building went through several changes in its time as a church.
"Originally, the Methodist church was in a log building across the street and then this building – the [first floor] was unfinished for a long time. Then, there were stairs up the outside of the building, and a door came in on the second story. Later, they put a spiral staircase in what's now the living room, and I don't think that lasted long. Probably after the first funeral, trying to get a casket up and down the steps, so then they went to where the steps are now."
At this time, the upstairs is used for storage and there are no plans to expand the B&B to the upper level.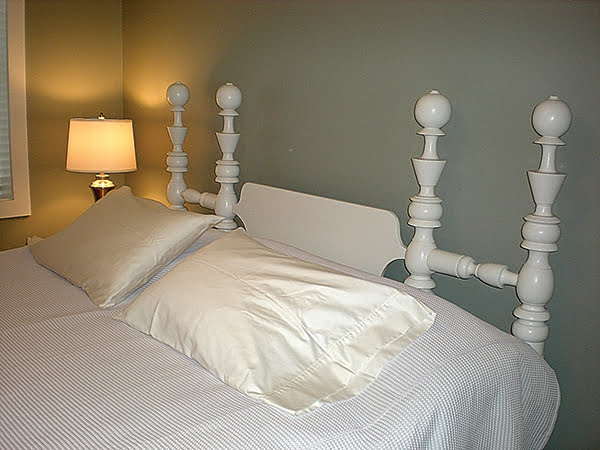 In the king rooms, another piece of the past has been put to use. The headboards are made from original rope bed head-and-footboards. Due to the size of the beds, Pat had to split the footboards to connect on either side of the headboards to create one cohesive piece of art.
The rest of the furnishings  are modern with a rustic twist – including framed works of art made with items found in nature. One crown jewel of the collection is a rainbow trout made with moss and bark, in the midst of catching a bee.
As inviting as the rooms are, the kitchen is a great gathering place where visitors can enjoy each other's company over the complimentary breakfast or their own creations for lunch and dinner.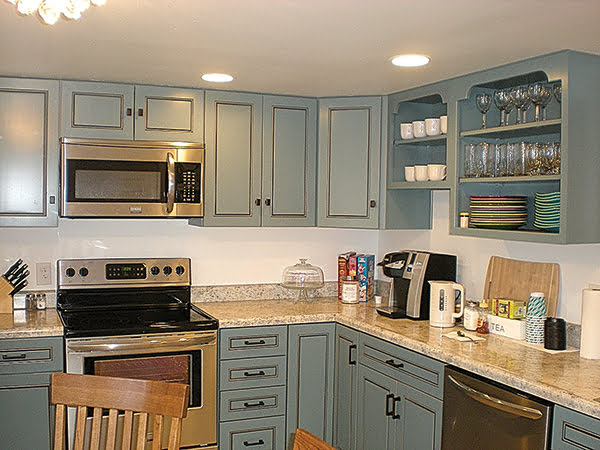 Unlike many B&Bs, the Deer Creek kitchen is open to visitors and is furnished with pots, pans and a few essential ingredients for any home-cooked meal.
"Most people come in late, and they usually want to cook something," Karen said. "I also keep pastries, homemade scones and pastry strips available for them. We keep the essentials in case you need to cook."
During the warmer months, meals may be eaten in the kitchen or on the back porch, where several tables and chairs will be placed for visitors to enjoy. In season, visitors are welcome to pick fresh veggies from the B&B's garden.
Pat was born in Fayette County and his family moved to Green Bank when he was young. Karen, who is originally from New Jersey, worked at Snowshoe Mountain Resort from 1974 to 1983. She moved away and reconnected with Pat in 2007 when she moved back to Elkins where she works as a registered nurse.
For the Colemans, their main goal was to create a home away from home and, it seems, they have succeeded.
"We've had a lot of great reviews," Pat said. "Several of our visitors have said they plan on coming back. We've been fortunate. We've had a lot of great visitors stay with us."
For more information, visit the DeerCreek Bed and Breakfast Facebook page or call 304-456-5333.