There's no better setting for aspiring writers to discover and hone their skill than at the home of world-renowned author and humanitarian Pearl S. Buck, one of only a few writers to have been awarded both the Nobel and Pulitzer prizes.
The Pearl S. Buck Birthplace Foundation will once again offer three writing workshops as part of the Cal Price Appalachian Enrichment Series. The workshops celebrate the rich literary legacy of Pocahontas County, birthplace to Buck, as well as other celebrated authors including Louise McNeill Pease, G.D. McNeill and Calvin W. Price.
This year, the three workshops will take place June 28, August 18 and October 20.
Each workshop will be held from 1 to 4 p.m. and will be led by accomplished West Virginia writer Earl Randal Keener, Carter Taylor Seaton and Susanna Connelly Holstein. The workshops will take place at the Sydenstricker Cabin, located beside the Birthplace.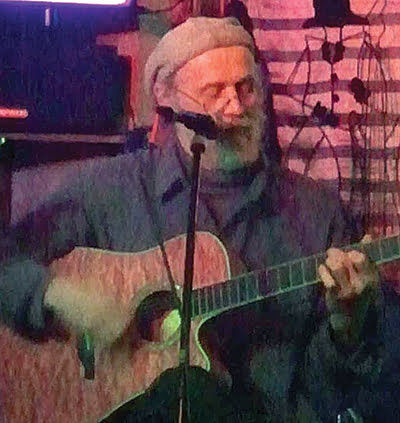 Haiku poet Earl Randal Keener is known throughout the world. His awards in the genre are too numerous to list but include first place in the 2001 Shiki International Haiku Contest resulting in a month-long guest spot at the Ehime Cultural Center in Matsuyama, Japan; first place in the Ito En Tea International Haiku Contest in 2011, 2012 and 2015; Kumamoto City of Artesian Waters Haiku Award in 2012; and first place Haiku Canada in 2011.
He has been published in Japan, New Zealand, Australia, Croatia, Belgium and Canada, and has conducted writing workshops for Bethany College, Wheeling Jesuit University and the University of South Carolina.
Keener has also received multiple awards for lyric poetry and essays in numerous competitions. His publications include Wild Sweet Notes, Penumbra, Antietam Review, West Branch, Lyrical Passion, The Heron's Nest, Genjuan Haibun Anthology, Sandberg-Livesay Anthology and Quarried.
Along with writing haikus and lyrics, Keener is a performing songwriting known throughout the Ohio Valley. He is currently exploring the relationship between haiku and satori – the Japanese Buddhist term for awakening.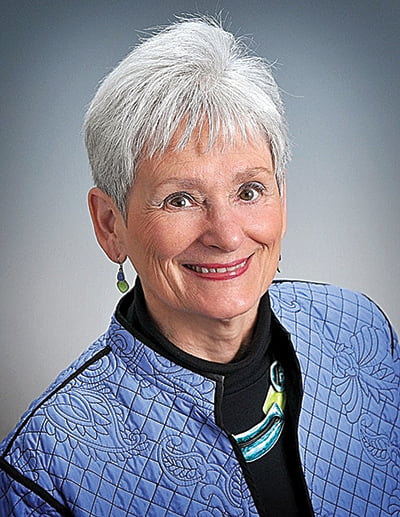 Carter Taylor Seaton is a published author of two novels – Father's Troubles and amo, amas, amat… an unconventional love story, numerous magazine articles, essays and short stories, and the non-fiction novel Hippie Homesteaders, published in 2014 by West Virginia University Press.
Seaton's latest book, The Rebel in the Red Jeep, is a biography of the late Ken Hechler, and was released by WVU Press in 2017.
In her earlier life, Seaton directed a rural craft cooperative and was nominated for the Ladies Home Journal's "Women of the Year 1975" Award. She ran three marathons – Atlanta, New York City and Marine Corps – all after she was 50.
Hippie Homesteaders received Honorable Mention in the 2014 Eric Hoffer Book Awards – Culture Category and was a finalist in the Regional Adult non-fiction category for ForeWord Magazine's 2015 INDIEFAB Book of the Year Awards. ForeWord Magazine also named her debut novel, Father's Troubles, as a Book of the Year category finalist in 2003. Her second novel, amo, amas, amat… an unconventional love story was designated "Indie Approved" by IndieReader.com, which also named her one of nine authors nationally to break boundaries with Indie Lit.
Seaton holds a Tamarack Foundation Fellowship Award for Lifetime Achievement in the Arts. The West Virginia Library Association honored here with the 2014 WVLA Literary Merit Award. In 2015, Marshall University's College of Liberal Arts honored her with an Award of Distinction and in 2016, she received the Governors' Award for Lifetime Achievement in the Arts.
Seaton graduated from Marshall University in 1982 with a Regent's BA degree in English and business, and worked as a marketing professional in West Virginia and Georgia for more than 30 years. She now resides in Huntington, with her husband Richard Cobb, where, along with writing, she is a practicing ceramic sculptor.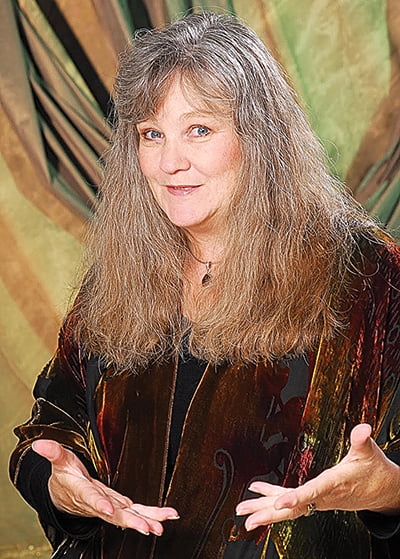 Susanna Connelly Holstein is a writer, poet, professional storyteller and ballad singer from Jackson County. She writes the online journal Granny Sue's News and Reviews, the blog Mountain Poet and a monthly column for the Two Lane Livin' magazine.
Her storytelling performances include Appalachian stories and ballads, family heritage and history, and tales from West Virginia's weird and wonderful history.
Holstein's work has appeared in Fed from the Blade poetry anthology, Diner Stories short story collection – both from Mountain State Press – and in other online and print journals and anthologies. She was a founding member of the West Virginia Storytelling Guild and has performed and presented workshops at events from Bellingham, Washington, to Boston, Massachusetts.
She holds a BS from West Virginia State College and a MLIS from the University of South Carolina.
When not writing or storytelling, Holstein spends her time gardening, putting up food and selling antiques.
To register, call 304-653-4430. For more information on the Pearl S. Buck writing workshops, visit www.pearlsbuckbirthplace.com