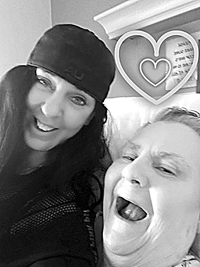 Connie Fay Cassell, age 74, of Uniontown, Pennsylvania, formerly of Marlinton, died Wednesday, May 12, 2021, at Mount Macrina Manor in Uniontown.
Born September 17, 1946, in Marlinton, she was a daughter of the late George Wallace and Goenna Virginia Neighbors Blanchard.
Connie was a retired cook.
In addition to her parents, she was preceded in death by her husband, Roger Cassell; and sons, Ronald Hevener and Eddie Hevener.
She is survived by her daughter, Regina Kennedy, of Palm Bay, Florida; and son, David Varner, of Marlinton.
The family will receive friends from noon to 1 p.m. Saturday, May 22, 2021, at VanReenen Funeral Home. Funeral service will be at 1 p.m. with Pastor David Lee officiating.
Interment will be in Cochran Cemetery in Onoto.