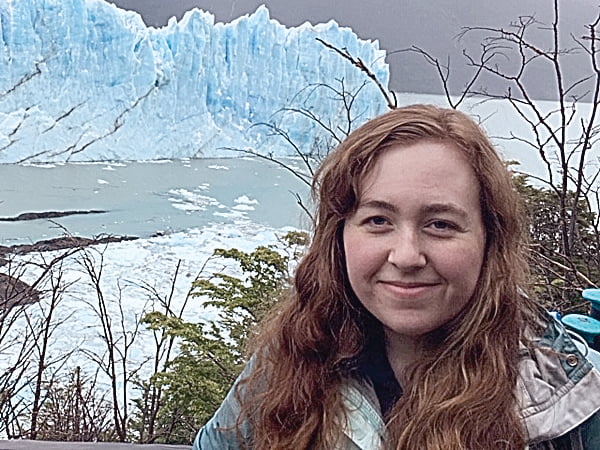 Suzanne Stewart
Staff Writer
When Jenna Bryant was a student at Green Bank Elementary-Middle School, she honed her skills as a writer – entering local contests such as the West Virginia Young Writer's contest and the Little Levels Heritage Festival Writing Contest, sponsored by the Pearl S. Buck Birthplace.
Bryant attended high school at St. Anne's Belfield in Charlottesville, Virginia, then enrolled at Barnard College, an undergraduate liberal college in New York City, which is associated with Columbia University.
Along with receiving her undergraduate degree in English with a concentration in creative writing, Bryant also received the seventh annual Donald E. Axinn Foundation Anna Quindlen Award for Creative Writing.
Bryant and fellow graduate Willa Cuthrell-Tuttleman were selected as recipients of the $12,500 award for the short stories they submitted.
"I feel so honored to have received the Axinn Award; it's a wonderful gesture of support from Barnard," Bryant told Veronica Suchodolski, Barnard College digital content creator. "I'm grateful for both the encouragement and the resources to continue developing my skills as a writer. As I prepare to graduate, it seems especially meaningful that this recognition should come during such an exciting, tumultuous transition in my life. My heartfelt thanks go out to the English Department faculty and the Axinn Foundation for giving me this opportunity to pursue my oldest and dearest passion."
After graduation, Bryant said she plans to travel.
"I'm thinking about going to grad school," she said. "I'm contemplating doing an MFA. I'll probably take some sort of gap year and do a bit of traveling, but I would like to go to graduate school."
Bryant is the daughter of Camp Hidden Meadows director Thomas Bryant, of Bartow, and the late Rachel Bryant.