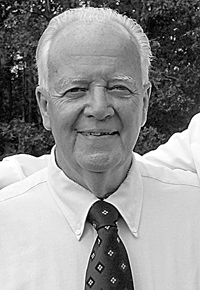 Michael Blix McNeill, 76, of Buckeye, passed away Wednesday, September 8, 2021.
Born July 6, 1945, in Marlinton, he was the son of James William and Annabelle Cathryn Dunbrack McNeill.
Blix graduated from Marlinton High School and West Virginia University, receiving a Master's Degree in Agriculture. He spent most of his career as a car salesman in Pocahontas County, but his passion was farming and helping the youth with 4-H livestock projects. He loved sports, especially football, supporting his grandsons at many football games. He was an amateur MC at several local events, which included the Pocahontas County Fair, mud bogs and youth football games. He loved the Lord, attending church at Trinity Baptist Church, and was a dedicated family man.
In addition to his parents, he was preceded in death by his wife, Marvel Hodges McNeill; and step-son, Jeffrey Hunt.
He is survived by his son Jamie McNeill, and wife, Heather Rhea McNeill, of Buckeye; step-daughter, Rhonda Hunt Withers, and husband, Brett Withers, of Marlinton; sister, Cheryl McNeill McCallister, of Washington; three grandsons, Chase McNeill, of Buckeye, Adam (Kristen) Withers, of Marlinton; Casey Withers, of Hillsboro; two great-grandsons, Scott Withers and Bruce Withers, both of Marlinton; several nieces and nephews; extended family members; and many good friends.
A memorial service will be held at 6:30 p.m. Thursday, September 16, 2021, at Trinity Baptist Church in Buckeye, with arrangements provided by VanReenen Funeral Home.
Masks are encouraged at the service.
In lieu of flowers, the family suggests donations be made in Blix's memory to the Pocahontas County Youth Livestock Committee. Checks may be made payable to Pocahontas County 4-H Leaders Association, 900-E 10th Avenue, Marlinton, WV 24954.