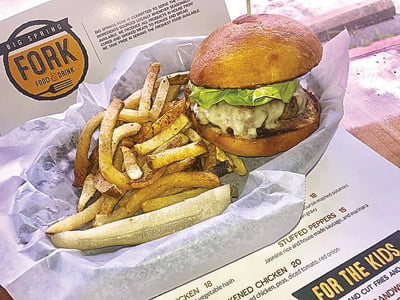 Suzanne Stewart
Staff Writer
One is a trained chef who has honed his craft in several kitchens. The other bought his first restaurant while still a college student at West Virginia University. Together, Scott MacGregor and Brian Chamberlain have open-ed a new restaurant – Big Spring Fork – at Slaty Fork.
The business partners met while working at a restaurant at Snowshoe Mountain Resort, and both soon realized they had the same goal – to own their own place.
"You always want to do your own thing," MacGregor said. "I think the goal was to make everything fresh – try to get a good relationship with the community gardeners and local producers, and do really wholesome cooking. Keeping everything as comfort food – things that people recognize – and try to do it in a unique way."
While MacGregor has been a chef for years – working at places such as Snowshoe, The Greenbrier and restaurants in his hometown of Baltimore, Maryland – Chamberlain was on a different track.
"I actually have an engineering degree," Chamberlain said. "I have a degree in environmental and safety engineering.
"I ended up buying the pizza shop while I was still in college.
"I didn't really use my degree that much. [The restaurant] was just something I lucked into."
Chamberlain left Morgantown and found employment at Snowshoe.
He wanted to get away from the city life – and the rest is history.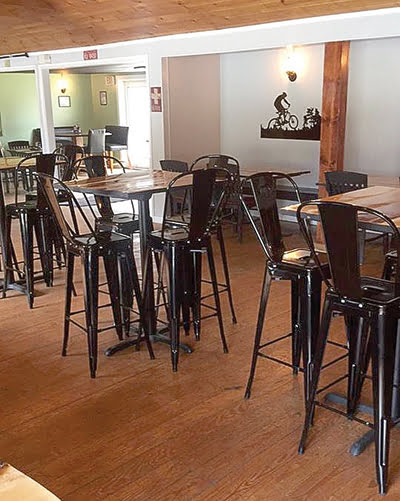 "We just wanted a place for locals, mainly," he said of the new restaurant. "A good local hangout. We're going to stay open all the time. When everything else closes for the season, we'll stay open through all of it – see how it goes."
The restaurant and bar features a menu of classic American staples, with a twist. The chicken sandwich and Reuben are joined by a grilled trout BLT and veggie cheese steak. Entrées include meatloaf, blackened chicken, smoked trout cake and chicken cordon bleu, along with vegetarian options.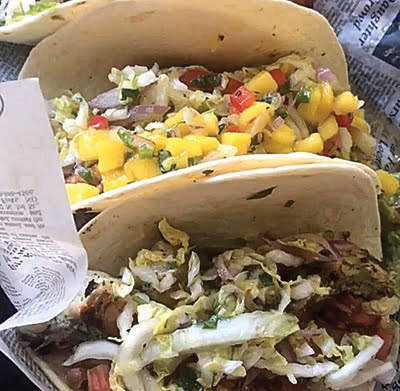 The Fork will also serve as a hangout for locals, with Taco Tuesdays and Trivia on Wednesday nights. Show up early on Wednesday, or else you'll be standing as you try to guess the answers. There will also be plenty of live music from all genres on the stage.
As for the future, the duo isn't going to mess with a good thing with too many upgrades, but they do plan to create an outdoor entertainment area.
"We definitely want to make more of an outdoor event space," MacGregor said. "We're working on a stage and trying to have music outside. We definitely want to expand on all of our outdoor offerings. We've talked about a pump track for mountain biking. We both like to ride, and that's definitely the area here. With the new Snowshoe Highlands Ride Center, it will be like a little stop on the map.
"We want to always grow and get better," MacGregor added.
Big Spring Fork is located at the intersection of Rt. 66 and Seneca Trail in Slaty Fork, in the former Fiddlehead Restaurant.
For a full menu and updates on events, visit the Big Spring Fork Facebook page.