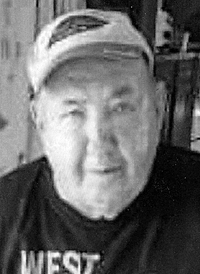 Andrew Warwick "Junior" Taylor, Jr., 78, peacefully passed away in his sleep Friday, November 12, 2021, at his home in Dunmore.
Born, June 16, 1943, at home, he was a son of the late Andy and Laura Taylor.
A lifelong farmer, the simplest pleasure in life brought great joy to Junior. He had a competitive nature when it came to Solitaire, along with a sharp eye for puzzle pieces that fit. Cracking black walnuts with skill, and eating ice cream after it melted, were a few of his pastimes. He had an ornery streak and enjoyed spending time with his family.
In addition to his parents, he was preceded in death by three brothers, Marvin Taylor, Hubert Taylor and Orville Taylor; a sister, Eula Curzon; and two sisters-in-law, Zula Taylor and Carol Taylor.
He is survived by his longtime companion, JoAnn Perine; brother, Samuel Taylor, and wife, Fran, of Wardens-ville; sister Juanita Willey, and husband, James, of Laurel, Delaware; several nieces and nephews; and great-nieces and nephews.
Junior was blessed to have continuous round-the-clock care, companionship and love from his great-nieces, Jenny, Stacey, Tiffany and Taylor; great-nephew, Gab-riel; and his niece, Rachel Dickenson. He cherished them along with his favorite four-legged companion, Pete Taylor, his best friend and his pride and joy.
Funeral service was held Wednesday, November 17, 2021 at Wesley Chapel Church in Dunmore, with Rev. David Rittenhouse officiating.
Interment was in Hudson Cemetery.
In lieu of flowers, donations may be made to Cass Fire and Rescue, 83 Limestone Trace Lane, Cass, WV 24927 or the BFD Fire and Rescue, 4676 Potomac Highland Trail, Green Bank, WV 24944.
VanReenen Funeral Home in Marlinton was in charge of the arrangements.