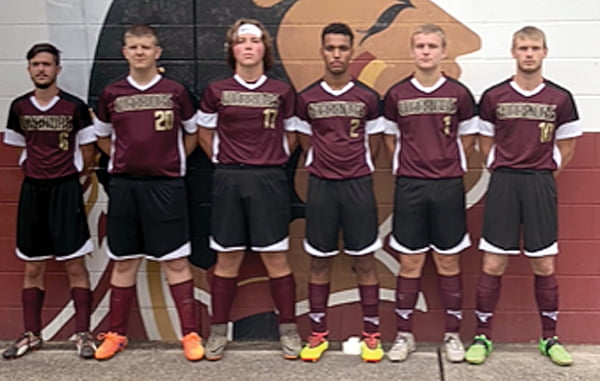 Pocahontas County High School Boys Soccer added another win to the season with a 5 – 0 final score over James Monroe September 25.
Senior Hunter Shafer led the scoring with two goals. Junior Kolton Alderman, sophomore Jacob Davis and freshman Iam Johnston each contibuting one. Sophomore Tony Duncan led the warriors with two assists and Davis added one. Senior goalie Colton Massey had nine saves on the night.
The Warriors Senior Night was September 26, and the game was a hard fought battle against Philip Barbour. At the end, the Warriors came up short, 3 – 4.
Shafer had all three goals and senior Peyton Coleman had the lone assist. Goalie Massey had a busy night with 13 saves.