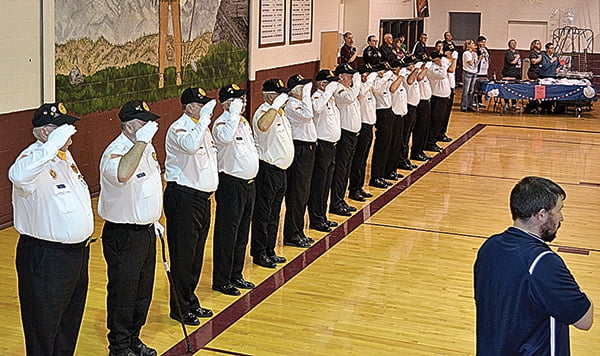 The Pocahontas County High School Warrior Boys Basketball team hosted the Meadow Bridge Wildcats in a home conference game February 22, and added another game to their win column. The 69 – 42 score put the Warriors season record at 19 -2 as they went into sectional play.
In the first round of the Sectional Tournament, the Warriors took on the Richwood Lumberjacks in Dunmore Monday night, and added to an already impressive season with an 83 – 41 win.
Jarret Taylor was high scorer of the night with 25 points. Other players in double digits were Logan Dilley with 18; followed by Briar Wilfong with 13.
"The boys played very well – offensively and defensively," Head Coach Tim McClung said. "We held Richwood to 41 points. All of my starters, my sixth man and some substitutes scored points in the game."
Adding points to the win were Hunter Shafer, J. D. Sharp, Cody Kiner, Jordan Nutter, Elijah Robertson and Jacob Jones.
The Warriors will host Charleston Catholic in the second round of the Sectional Tournament.