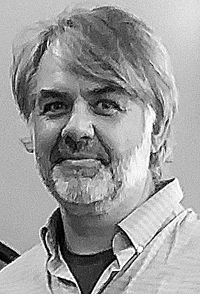 Warren Scott Hayes, 49, died at home surrounded by his family on January 10, 2022.
Born April 11, 1972, he was a son of Anna Hayes Ridgway and the late David Hayes.
Scott spent his last year fighting bravely and doing everything he could to stay here with his family.
He proudly served in the U.S. Army as a light-wheeled vehicle mechanic. He worked in the family sawmill and loved plowing roads for the West Virginia Department of Highways. Most recently he was able to do what he loved most, homestead. Growing food and raising animals, making maple syrup and, ultimately, creating a beautiful space for his family. Sharing all of this with his girls was Scott's most favorite thing.
In addition to his mother, he is survived by his wife, Lindsey Hayes; and their children, Adalee Elizabeth Hayes and Aliza May Hayes, and Timothy Scott Hayes and Ashley Paige Hayes; a sister and brother-in-law, Leigh Anne and Darrell Schiebel; brother, John Hayes; and nieces and ne-phews, Rachel Schiebel, John Hayes II, Heather Hayes and Evelyn Myers. Scott leaves behind an extended family – all dear to him – and an amazing tribe of friends.
A celebration of his life is planned for Saturday, January 29, 2022.
In lieu of flowers, please consider donating to Musella Foundation virtualtrials.org/Donate.cfm, National Brain Tumor Society braintumor.org/, or the Jimmy V Foundation www.v.org/
Online condolences may be shared at Lantzfuneralhome.com