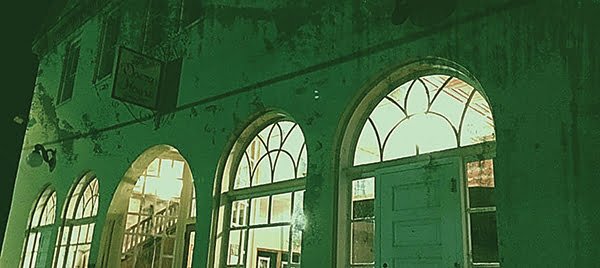 The Pocahontas County Opera House will host the premier of "The Ghost of the Opera House," a murder mystery dinner theater event to be held Friday, October 27, and Sunday, October 29, from 6 to 9 p.m. each evening.
Tickets are $35 and include the play, dinner and beverages.
"For years we have heard  stories about ghost sightings at the Opera House," Operations Manager Brynn Kusic said. "People would hear strange noises and see flashes of light. Last year, when the Greenbrier Paranormal Society from Lewisburg inspected the building, our fears were confirmed. The Opera House is definitely haunted."
The Opera House hopes to get to the bottom of this ghost business by inviting audience members to help solve the mystery that surrounds the building. They also hope to raise some money to fund their programming and purchase black out curtains so they can show films and host other events during daylight hours.
The play, a work of fiction written by board president and playwright Arla Ralston, centers on the story of Lily Lacey, a local girl who becomes a famous singer and returns to perform at the Opera House in 1917.
During the course of the evening, the audience will watch her story unfold and be able to ask questions of the characters before casting their votes as to "who dun it."
"We only have 80 seats for each show, and based on the interest we've seen already, we expect to sell out both performances," Kusic said. "I suggest you get your tickets early, so you don't miss an unforgettable evening of ghostly delights!"
The Pocahontas County Opera House is located at 818 Third Avenue in Marlinton. Performances at the Opera House are informal, family-friendly and open to all. The entrance and main seating are accessible to persons with disabilities. Persons with disabilities are encouraged to attend; special accommodations can be arranged upon request by calling 304-799-6645.