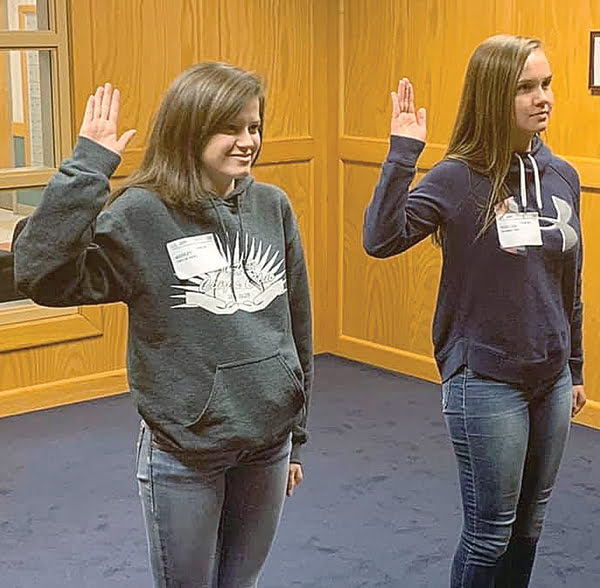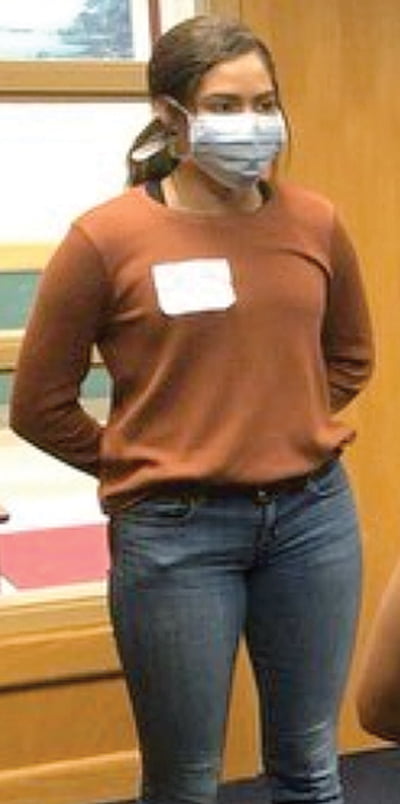 Suzanne Stewart
Staff Writer
High school students must make several big decisions before graduation – one of the most important is what they plan to do after high school.
Three Pocahontas County High School students made a decision to join the Army National Guard to serve their country and to help fund their academic careers.
Juniors Cheylin Woodruff and Savannah McMillion took part in their enlistment ceremony on March 11, and senior Laila Calhoun attended her enlistment ceremony on April 9.
Although they have another year of high school ahead of them, Woodruff and McMillion will attend basic training this summer.
Joining the National Guard wasn't a spur of the moment decision for the young women.
"There wasn't really one deciding factor," Woodruff said. "They came to school to talk to us, and I started thinking about it. I looked into it, and I saw the college benefits and the job opportunities. Really, it just was a culmination of a lot of things."
"It had a lot of good benefits," McMillion agreed. "I want to go into the medical field. I feel like it will be really good training and a good experience. I love to go out and help people when I'm needed."
Calhoun, who will receive her high school diploma at the end of this school year, will begin basic training April 27 and finish in September.
"I decided to join the Army National Guard for the benefits, to better myself and to be a change," she said. "I want to be able to leave things behind for my family one day. I'm thinking of the future through all this, and that's why I want to get a start on it now."
They will be attending separate basic trainings, but all three enlisted at the Beckley office.
After training and AIT – Advanced Individual Training – Calhoun plans to attend West Virginia Wesleyan College to pursue a degree in criminal justice and participate on the track team.
Woodruff said she hopes to explore a college career in the engineering or medical field, while McMillion will go into the National Guard as a combat medic and afterward, pursue a physician's assistant degree at University of Charleston.
Woodruff, daughter of Rhonda Woodruff, of Green Bank, and Michael Wood-ruff, of Green Bank, is president of the STEM club and an active member in the Citizens Club, Fellowship of Christian Students and National Honor Society. She is also a member of the track team.
McMillion, daughter of Phillip and Susan McMillion, of Hillsboro, is a member of the Fellowship of Christian Athletes, Citizens Club, Junior Committee and National Honor Society. She is also a member of the soccer and track teams.
Calhoun, daughter of Timothy Calhoun and Christina Giese, of White Sulphur Springs, and Allen and Holly Taylor of Green Bank, is president of the Fellowship of Christian Athletes and is also involved in Tribe, SADD/RAZE and Young-Life. She is a member of the soccer, basketball and track teams.