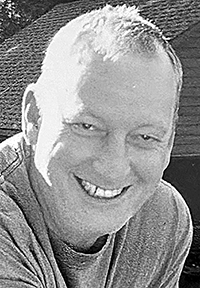 Thomas Mark McLaughlin, of Louisa County, Virginia, died suddenly Monday, October 16, 2023, at home. 
Born August 7, 1953, he was a son of the late Shad and Osa McLaughlin.
He was a 1971 graduate of Pocahontas County High School.
Serving in the United States Navy for 10 years as a Machinist Mate, Tom got an opportunity to see much of the world before settling down in Louisa County nearly 40 years ago.  He spent countless hours volunteering with the Louisa Lions Club and was awarded the prestigious Melvin Jones Fellowship in 2008.  He was also a member of the Louisa County Moose Lodge 2065.  Volunteering with the Louisa County Rescue Squad and Company Six Fire Department, as well as with the Louisa Little League and both the Cub Scouts and Boy Scouts, Tom and his wife were strong advocates of giving back to a community that has given them so much. 
In addition to his parents, he was preceded in death by his brother, Pat McLaughlin (Diane). 
He is survived by his loving wife of 46 years, Laura McLaughlin; son, Mark McLaughlin (Jeff); two beloved grandchildren, Marley and Osa Dodge-McLaughlin; brothers, Michael McLaughlin (Lois), and David McLaughlin (Cindy); sisters, Sally Nottingham (Ken), and Virginia Shaw (Kevin); and numerous nieces and nephews whom he delighted in.
Tom never met a stranger, and his humor and generosity of spirit will be greatly missed by all who were lucky enough to know him. 
There will be a small memorial service for friends and family Friday, October 27, 2023 from 2 to 4 p.m. at the Louisa Moose Lodge. 
In lieu of flowers, please send donations to the Louisa County Lions Club, P. O. Box 624, Louisa, VA 23093.