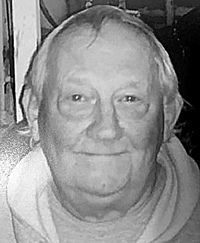 Terry Jean Ober, 69, of Bartow, passed away Sunday, November 28, 2021, at Davis Medical Center in Elkins.
Born April 27, 1952, in Thornwood, he was a son of the late Etta Smith, of Michigan.
In addition to his mother, he was preceded in death by four sisters, Joyce Burton, Carol Clark, Pasty Burr and Cindy Sinclair; and his grandmother, Gladys Mae Ober.
Terry was a hardworking man who, at the age of 16, began working as a logger and in sawmills. He retired from Interstate Hardwoods of Bartow with more than 19 years of service. He loved working in the woodpile on a daily basis, fishing, hunting and spending time with his family and loved ones. He loved taking care of his family, and he will be loved and missed forever by them.
He is survived by his wife of 49 years, Pamula Kay Ober, of Bartow; son, Joseph Terry Ober, of Durbin; daughter, April Lynn Ober, and partner, John Brewer, of Bartow; grandson, Jeremiah Jacob Grimes, of Bartow; granddaughter, Chrissa Faith Cassell, and husband, Dustin, of Boyer; step great-grandchildren, Arianna and Hunter Cassell, of Boyer; and an unborn great-granddaughter, Caylin Nykole Cassell, whom he was overly excited to meet.
Funeral service will be held at 3 p.m. Thursday, December 2, 2021, at Thornwood Community Church with Pastor William Vandevender officiating. Burial will follow in the Arbovale Annex Cemetery.
Visitation Wednesday, December 1, 2021, from 6 to 8 p.m. at the Thornwood Community Church.
Wallace and Wallace Funeral Home in Arbovale is in charge of arrangements. Online condolences may be shared at WallaceandWallaceFH.com