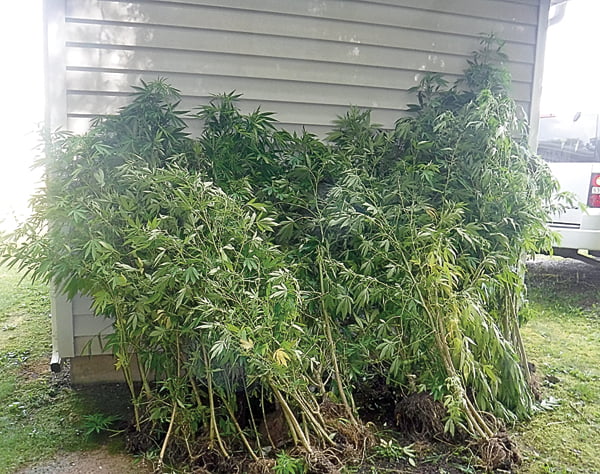 Jaynell Graham
Editor
Police cars and a hovering helicopter caused quite a stir last Wednesday and led to much speculation as to what was happening in southern Pocahontas County.
At the end of the day, it was revealed that Sgt. Guy Deweese, Commander of the  West Virginia State Police – Marlinton Detachment, Senior Troopers Damon Brock and Daniel Dillon, supported by the State Police Aviation Unit from Charleston, seized nearly 100 marijuana plants from various plots of land.
"The aviation unit did a  great job spotting for us,"  Deweese said.
Some plants were found near the National Alliance property in Mill Point, but Deweese said there was no connection between the seized marijuana and that organization.
Plants were found and seized on two plots of land on Boyd Thompson Road; from a plot located above the campground; and from two plots on Denmar Road.
Prosecution is pending at this time.