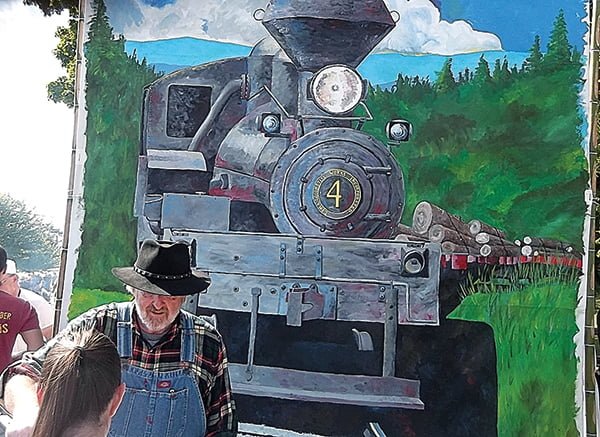 Friday night
Square Dance kicks off the RoadKill weekend
Grab a partner and celebrate the start of the Autumn Harvest Festival/RoadKill Cook-off at a square dance in the Pocahontas County Opera House, Friday, September 29, from 7 to 9 p.m. Mudhole Control and The Bing Brothers and Jake Krack will keep things hoppin' and Mack Samples will be making the calls.
Admission is free.
Beginners and experts are encouraged to attend.
Refreshments will be provided by the Deer Creek Defenders 4-H Club.
Saturday
Don't miss a chance to take part in this internationally famous festival in the mountains.
Marlinton's Main Street and its avenues will be filled with food and craft vendors. Everyday fare will be prepared and sold by non-profits, but the main menu draw for this festival will be found at the Mini-Park on First Avenue. That's where the RoadKill meets the pot as cooks try to stir up the best tasting food, with some of the most unappetizing names.
It takes more than a good recipe and name to win this cooking showdown – you also gotta have some creativity to set the mood.
A $5 ticket gets you in to the tasting area where you can sample one of a kind delicacies.