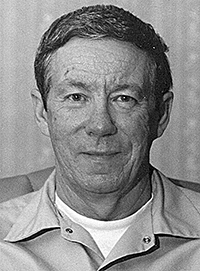 Robert Ray Wilfong, age 84, of Randolph, Ohio, passed away Wednesday, July 5, 2023, at his home, surrounded by his family.
Born January 12, 1939, in Pocahontas County, he was a son of the late Howard and Martha Alice Hammons Wilfong.
He was affectionately known as Ray to family and friends.
Ray grew up in Pocahontas County, before moving to Ravenna, Ohio, in 1973. He proudly served his country and was a veteran of the U.S. Army.
Ray retired from Longmeadow Care Center. He enjoyed the outdoors especially hunting and fishing in his younger years.
He is survived by his beloved wife, Wilma Ray Wilfong, whom he married September 26, 1974; son, Bob (Lori) Wilfong; daughter, Debbie (Ryan) Hetzel; step-daughter, Drema (Tim) Herron; and siblings: Tommy, Ricky, Betty and Kay.
In addition to his parents, he was preceded in death by his siblings, Clyde, Leo, Annabelle and Sara.
His wishes for cremation are being honored, and no formal service is planned. Condolences and memories may be shared at www.wood-kortright-borkoski.com
Ray's family would like to thank Crossroads Hospice for the dedicated care given to him.