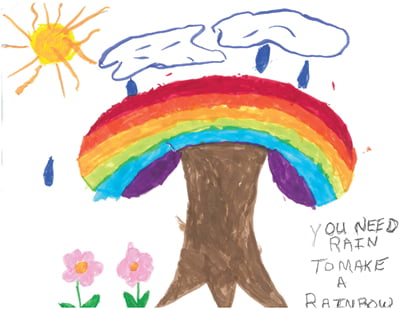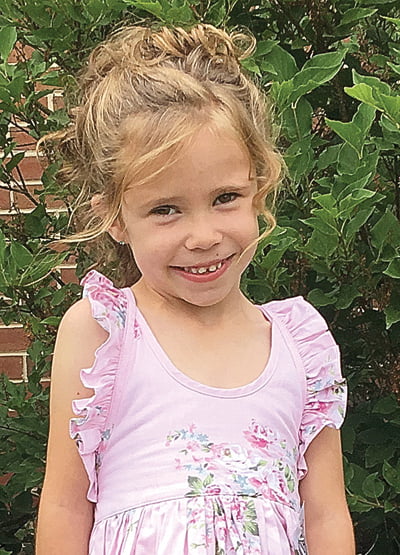 Suzanne Stewart
Staff Writer
Five-year-old Cass resident Briley Reed has faced several uphill battles in her life. Despite all her health issues, Briley has always been a happy little girl and lives by the motto – "You have to have rain to make rainbows."
"She's got a lot of issues," Briley's mother, Jennifer Gum, said. "She was born a little early and weighed a little over four pounds. When she was fifteen days old, she went into cardiogenic shock. We were in the PICU in Morgantown for about a month and, then, come to find out, she had kidney issues. She went into heart failure because she has high blood pressure."
Briley has spent a lot of time in Morgantown with specialist Dr. Oulimata Grossman, who referred her to the Mott Children's Hospital in Ann Arbor, Michigan, where she had bypass surgery on the artery of her right kidney.
"She's been through quite a bit," Gum said. "But we try to let her be as normal as possible. She won Tiny Miss RoadKill. She did Little Miss Pocahontas and got first runner-up and photogenic. A lot of people that meet her that don't know anything about her illness don't think she has issues because she's a go getter. She's feisty."
That feisty little girl has kept her spirit through it all and decided to share her optimism with the world. Dr. Grossman told Gum about a calendar contest through the American Kidney Fund, and Briley said she wanted to submit a drawing.
"She did it last month, in June," Gum said. "She was sick and in the hospital in Morgantown and that's when she did her picture, and we sent it in. They called us and she is one of the top thirteen."
Of those 13 drawings, one will be selected to be the cover of the calendar – a decision made by voters from all over the country. Supporters of the finalist may visit http://www.kidneyfund.org/get-involved/ways-to-get-involved/calendar-kids-art-contest/ and vote for their favorite drawing.
Voting closes August 4. If Briley wins, along with having her drawing on the cover, she will also receive an expense paid trip to Washington D.C. during the Kidney Foundation Gala.
"She is the youngest contestant," Gum said. "She's the only West Virginia contestant. They choose the winner on the fifth, and they'll probably call if she wins."
While she waits to hear the results of the contest, Briley is anxiously waiting for her first day of kindergarten at Green Bank Elementary-Middle School.
"She's been ready," Gum said. "She wants to learn to read. That's her main goal."