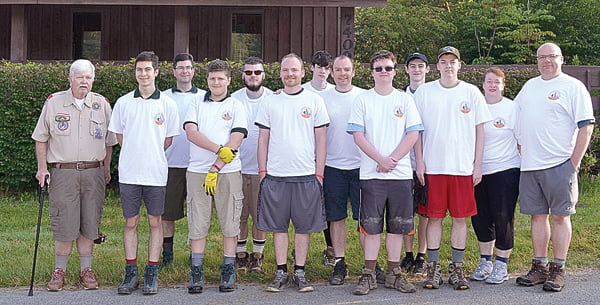 Suzanne Stewart
Staff Writer
In the summer of 1989, Boy Scout Troop 365 from Columbus, Ohio, made a 50-mile trek through the wilderness and state parks of Pendleton, Pocahontas and Randolph counties. 
Now, 30 years later, two scout leaders, three former scouts and their sons have returned to retrace those steps.
Matt Williams, one of the original scouts, said he entered the idea of recreating the trek in a grant contest at his business, and when it was awarded the grant, they organized the trip.
"My company, Cover My Meds, does a thing called Cover My Quest, where every year they have people pitch what they want to do for their quest, and then they award a check so they can go and do it," Matt said. "So, of the one hundred and eighty people that submitted, mine was picked as one of the winners. My quest was to go back and recreate the 50-miler that we did thirty years ago – with my kids – and the people that went with us on the original trek."
Matt's dad, Wayne, was one of the leaders, and his brother, Aaron, was also a scout at the time.
The other leader is Richard Fortner, who now lives in North Carolina, and he couldn't be happier to have the third generation scouts taking the trip.
The trip includes Richard, his son, Chris, and his grandsons, Matthew and Simon; as well as Wayne, his sons, Matt, Aaron and Nathan, his daughter-in-law, Judy, and his grandsons David, Luke, Adam, Joseph and Mark. 
All but two of the scouts – former and current – in the trek have achieved Eagle Scout designation, and those two are are well on their way.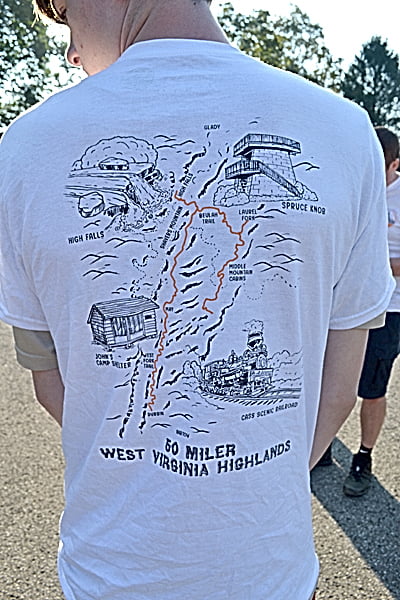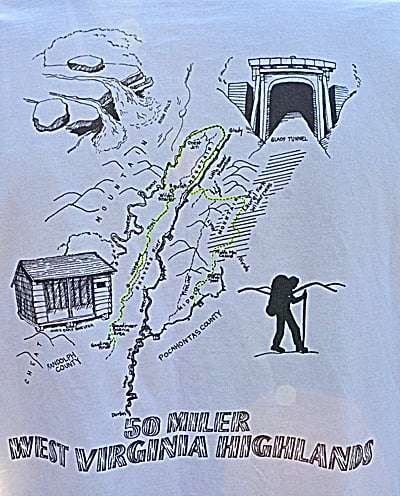 "Everybody who went on the first expedition became an Eagle, and we've got two in the pipeline here," Richard said.
To kill two birds with one stone, so to speak, the scouts are not only recreating the original trek, but are also giving back with a service project rehab on the Gaudineer Scenic Trail. This project is part of what is required to earn the 50-miler award.
Troop 365 has quite an impressive history, as Richard pointed out, more than 150 Eagle scouts have gone through this troop.
"The national average is about six percent," he said. "That's increasing. I'm so proud of all these guys that stuck with it, because it's not easy to make Eagle scout. It's not just sit there and do things. You have to develop leadership skills. You have to carry out a project, and I think it's very significant that this many people in that single expedition became Eagles and most most of them, my son and Matt, I know, were heavily influenced by the trek experience."
Although the men have gone their separate ways and have spread out around the U.S., it doesn't take long for them to get back into the groove of their scouting days – sharing stories and recalling the first trek.
"This young man," Richard said, pointing to Aaron, "when he did this, he ate continuously."
"I needed it," Aaron replied, laughing. "I was thirteen. I look back at those pictures… I was a young boy."
Richard also shared stories of his fellow scout leader, Wayne, who was resting up for the trek.
"He's genuinely a good guy," Richard said. "He's been a pilot most of his life."
"He's getting the Wright Brothers Award for fifty years of safe flying," Matt interjected.
"He's been a pilot without incident or accident – not a commercial pilot – a private pilot," Richard continued.
Richard added that when Matt and Chris were younger, Wayne took the two, with their girlfriends, on a flight from Columbus to Cincinnati for a dinner date.
"There's more than one bond in this group," Richard said.
While the three original scouts from the trek may be grown men with their own children now, Richard still brags on them as though they are still under his tutelage.
"Aaron's a big wheel out in Silicon Valley," he said. "He won't say anything about himself, but he's done very well. Matt also has done well. Chris is now an expert in children's lung diseases. He works at the Upstate Medical Center in New York. Most of us have an Ohio State University connection. My wife and I both retired from the university, our sons and most of these guys have gone to Ohio State."
Now with this new trek, the young scouts have 50 miles and one week to add themselves to the story and create even more memories.
The trek includes a 10-mile hike on Huckleberry, Judy Springs and Seneca Creek Trails at Spruce Knob; 14 miles on the West Fork Trail in Durbin; 12 miles to the High Falls of Cheat; 10 miles on the High Falls and Beulah Trails to Laurel Fork Campground; five miles from Laurel Fork to Middle Mountain Cabins; and three miles to John's Camp Shelter.
Before returning home, the scouts will also visit the Green Bank Observatory and ride the train at Cass Scenic Railroad State Park.