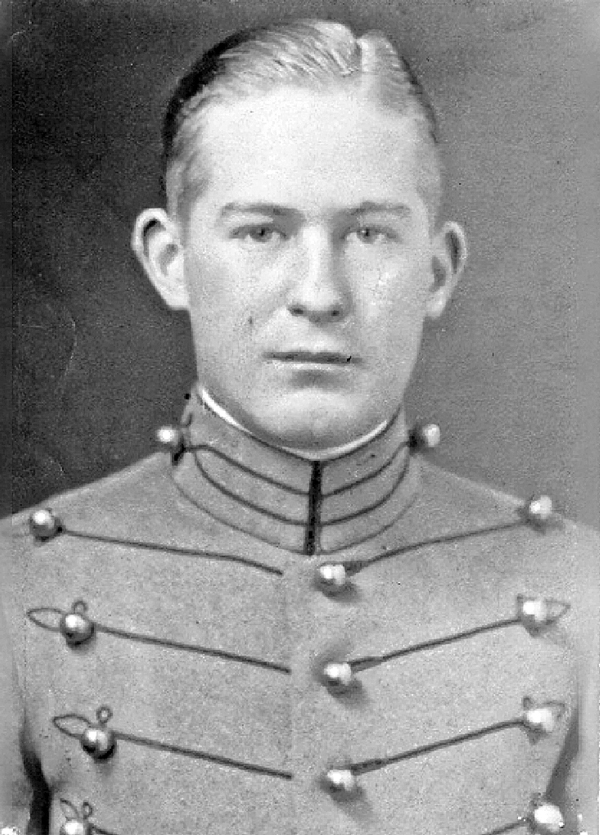 "Time will not dim the glory of their deeds."
~ General John J. Pershing
John Hubert Mathews was born in 1907 in Cass, W.Va., the son of Jasper S. and Lucy Ann Gillespie Mathews. He graduated from West Point in 1931, married Marie Delores Coffey, and they had one daughter, Barbara Jean. Before his departure for service in World War II he was stationed at Fort Devens, Texas, where he resided with his family. Lieutenant Colonel Mathews, U.S. Army, 16th Infantry Regiment, 1st Infantry Division, was Killed in Action at Omaha Beach, Normandy, France on June 6, 1944.
An excerpt from page 166 of the book "Omaha Beach, D-Day," by Joseph Balkoski, published by Stackpole Books reads:
"An advance party from the 16th Infantry's headquarters led by Lt. Col. John Mathews, the regiment's second-in-command, approached the Colleville draw in an LCM around 7:25 a.m. The team's job was to set up a command post and organize the 16th Infantry's beachhead. As the LCM scraped bottom and its crew prepared to drop the ramp, Mathews shouted, "This is it; good luck!"
HQ Company, 16th Infantry, Morning Report for June 6, 1944
"The Advance CP group in the LCM moved toward the beach in a rough sea, and upon nearing the beach encountered a considerable volume of artillery and machine gun fire. The tide was at low ebb, and to reach the beach it was necessary to traverse a wide stretch of water, making way through various lines of beach obstacles fitted with mines…. As the men hit the water approximately waist-deep, machine gun fire swept the section, and a bullet tearing through Master Sergeant Carpino's gas mask struck Lt. Col. Mathews in the head. Not knowing he was dead, Sgt Carpino, with much difficulty, got his body to shore only to learn that he had been killed instantly."
Lt. Col. John Hubert Mathews is buried at Plot H Row 19 Grave 8, Normandy American Cemetery, Colleville-sur-Mer, France. He was awarded the Distinguished Service Cross, Silver Star, and Purple Heart, and listed on the World War II Honor Roll by the American Battle Monuments Commission. He is remembered with a marker at the Arbovale Cemetery in Pocahontas County, West Virginia. (ID: PHP001072)
Access the "Preserving Pocahontas" Digital Library at www.pocahontaspreservation.org or www.preservingpocahontas.org
If you have historical records or photographs to be scanned for the county Historical Archive contact Preservation Officer B. J. Gudmundsson at 304-799-3989 or email info@pocahontaspreservation.org
Prints of photographs are available.