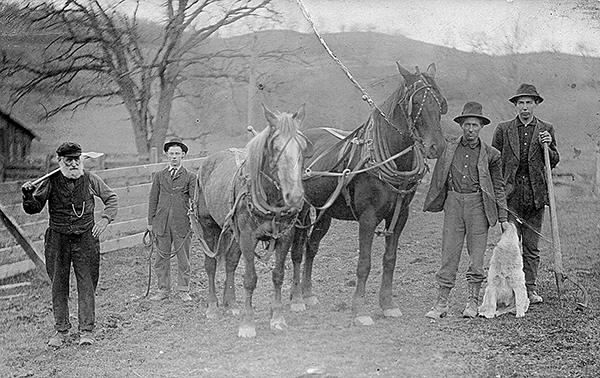 William Hill, Lon Hubert Kershner and Guy Thomas working road construction near Marlinton, W.Va. (Photo courtesy of Kay Beverage; ID: PHP003809)
Preserving Pocahontas will have an exhibit upstairs at the Huntersville School Saturday, October 7, for Huntersville Historical Traditions Day. We will also be scanning small collections of photographs for the archives. Arrangements may be made for large collections.
Access the "Preserving Pocahontas" Digital Library at http://pocahontaspreservation.org/omeka/
If you have photographs or documents to be scanned for the county Historical Archive contact Preservation Officer B. J. Gudmundsson at 304-799-3989 or email info@pocahontaspreservation.org Prints of photographs are available.