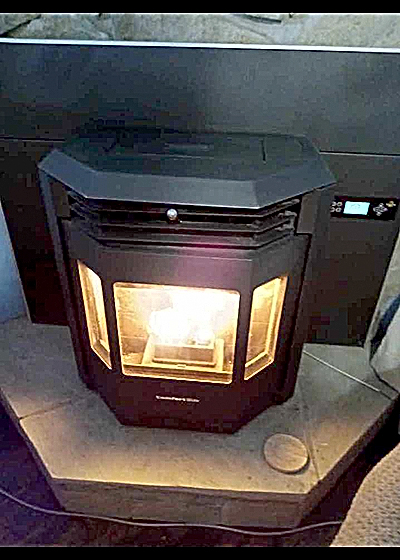 Melondy Phillips
Staff Writer
 
There are three main categories to preparing for a mild to moderate power outage or dis- aster – needs (to sustain life), comforts (helps with morale for longer outages), and not necessary (self-explained).
Again, this is an individual thing, some items may need to be moved to other categories but be real and practical when thinking about it. Make the "needs" list as short as possible and focus on it first, so, of course, I'll list those last.
There are many things you shouldn't worry about and they fall into the not necessary category.
I know of a lot of people who might argue with me on this one, including my husband, but steak is not a necessity – neither are computers, TVs, gaming systems or the Internet. With rare exception, not having these items is merely an inconvenience as they are not necessary to sustain life. Cell phones should also go into this category or, at the most, into the comforts category. Exceptions to this would be for those who need to use phones or the Internet to contact caregivers and vice versa, such as those who are bed-ridden, need daily care or are in similar situations. Outside of medical necessity, these little conveniences should be labeled as "not necessary." 
A suggestion from hubby: In the warmer months, if an outage is expected to be extended (more than one day for him) and there is no way to keep meat frozen, have a barbecue or cookout and invite friends and neighbors over. This will help limit food loss and may lift morale. Plan ahead for these moments by having charcoal or a gas grill or go old school and build a campfire to cook over.
"Comforts" help with morale when an event drags on longer than anticipated.
• Hand crank radio or battery operated radio – AM channels will broadcast during power outages. This may be considered a necessity depending on the situation. A radio may be the only way to hear what is going on around you when phone service and the Internet are not accessible. It not only serves to report weather and news about how cleanup and repairs are going, but also provides some entertainment.  
• Board and card games or musical instruments – Entertainment options that do not require power can help distract your mind during mild to moderate disasters and also help to keep up morale.
• Vehicles with a full tank of gas – If roads are clear and gas stations and stores are open, some may find relief in getting away from the house when the power has been off for a while. However, if roadways are blocked and half of the state is shut down, this could be helpful in connection with the next item in this list.
• Battery backup and inverters/solar panels – Years before tiny inexpensive generators came out, the use of batteries and inverters was a cheaper option compared to a generator. It was also an easier setup to carry and move around as needed. Having a good inverter that hooks up directly to a car battery can provide power to run small items or charge things like a cell phone. These must be properly hooked up or it may cause personal injury or property damage. The car should also be run from time to time to ensure its battery stays charged. There have been many times when a heavy-duty inverter, hooked up to a deep cycle marine battery, has kept our pellet stove running all night long, in sub-zero temperatures, when we had no power. Having more than one battery on hand is nice. One battery can be on charge while the others are being used. There are several ways to charge batteries while the power is out, but I won't cover that here. 
• Generator – These are nice to have for keeping food cold and getting fresh water from wells, but fuel may be limited so use it wisely. Never operate a generator inside a home. They produce a poisonous gas, carbon monoxide, that can kill quickly and quietly. Also, as stated in Prepping for Power Outages – Intro, "generators are great, but if fuel cannot be obtained for a long time, alternative plans should be considered in advance. Don't think that a generator is the "save all" during a disaster. If the generator is not damaged by the event causing the outage, the fuel can be stretched longer if it is only run now and then instead of constantly. Running a generator for about two hours, two to three times per day, will give freezers and refrigerators time to stay cold and allow the well water to run for refilling containers. Use this tool wisely, for needs only, in order to sustain it for a longer timeframe."
Part 1 of 2
Next time will be the "needs" category.