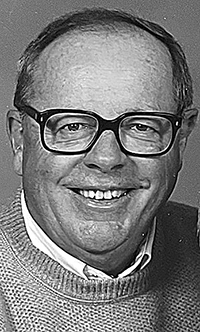 James Dilley Davis, age 89, peacefully passed away in the early evening of April 6, 2023, in Harrisonburg, Virginia, after a challenging battle with Alzheimer's.
Jim was born March 22, 1934, in Marlinton, and was a son of the late James Layman Davis and Helen Dilley Davis.
Jim grew up in the Allegheny Mountains in the prosperous little town of Marlinton in Pocahontas County. He was raised in the family apartment above Davis Motors, his father's auto garage, farm equipment and automobile dealership. He spent his younger years repairing trucks and delivering John Deere tractors and American Motors cars for his dad to customers across the state – sneaking away to swim in Knapps Creek with his friends whenever he had a free moment. Jim was a voracious reader, a lover of classical music, a passionate student of history and was always very proud to have won West Virginia's prestigious Golden Horseshoe Award for excellence in state history in 1948…
A graveside service will be held Saturday, September 30, 2023, at 11 a.m. at Mountain View Cemetery in Marlinton.
Following the service, the family will host a luncheon for friends at the Davis home at 1115 10th Avenue in Marlinton.