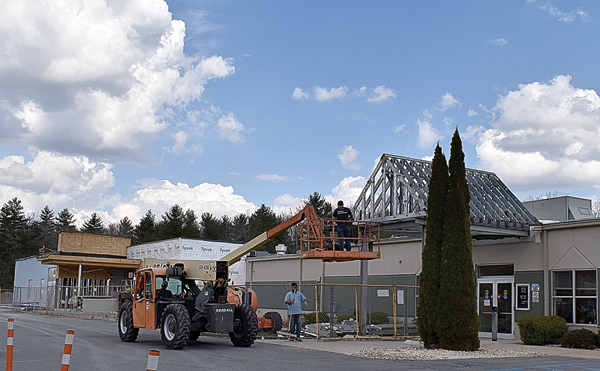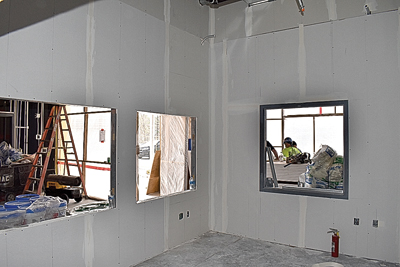 Construction on the expansion of Pocahontas Memorial Hospital moved along at a steady pace during the winter.
Now under roof, finishing work is underway on the interior. This new addition will house the Joe and Peg Greenlee Rural Health Clinic, and includes nine exam rooms, occupational and physical therapy areas, offices, an expansion of the current kitchen and dining area and more. The existing entrance is getting a face lift – but it's not over. The next phase of the expansion and improvement project will focus on the emergency department.
Community support through donations will help ensure healthcare for the future.
Mail your donation to PMH, 150 Duncan Road, Buckeye, WV 24924.