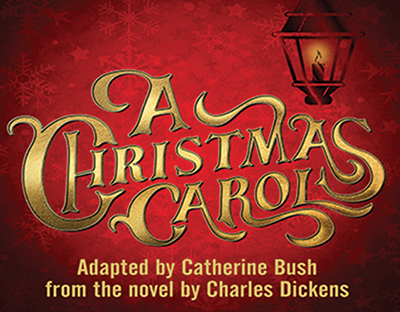 Pocahontas County Opera House continues its holiday tradition as it collaborates with Greenbrier Valley Theater (GVT) to proudly present "A Christmas Carol" Saturday, November 25, at 7:30 p.m.
Engage with the timeless tale of Ebenezer Scrooge's journey of redemption, guided through the chronicles of his past, present and future. This immersive experience, adapted from Charles Dickens' acclaimed novel by Catherine Bush, encompasses compelling themes of compassion, fraternity, and kindness, promising to stir and delight audiences of all generations this festive season.
"Greenbrier Valley Theater is heavily invested in the growth of professional-grade live theater in West Virginia, using the power of performing arts to illuminate, enrich and invigorate our regions," Artistic Director Jane Smith said. "We are committed not just to artistic excellence but essentially to the enlightenment of our youngsters, the nurturing of new dramaturgies, and the commitment to the highest standards of theatrical mastery."
The Opera House ensures accessibility and affordability, with ticket prices set at just $10 for adults. Young theatre-goers aged 17 and younger are heartily welcome to enjoy the performance free of charge. Tickets are readily available at the 4th Avenue Gallery in Marlinton, online at pocahontasoperahouse.org or at the venue on the evening of the performance.
The Pocahontas County Opera House is grateful for the essential financial support it receives from the West Virginia Department of Arts, Culture, and History, endorsed by the West Virginia Commission on the Arts. Pocahontas County Dramas, Fairs and Festivals, and the Pocahontas County Convention and Visitors Bureau generously provide additional assistance.
The Opera House invites all to experience this time-honored tradition in a relaxed, family-friendly setting. The venue is fully accessible to individuals with disabilities, with special accommodations available upon request. You can secure tickets in advance, as seating follows a first-come, first-served policy.