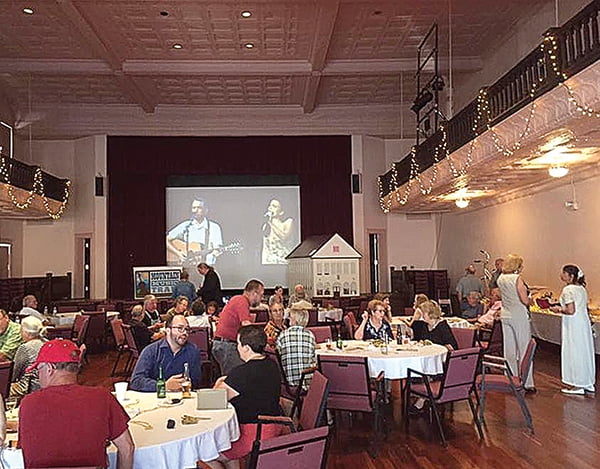 Arla Ralston
Contributing Writer
The Pocahontas Opera House is having a party and you are invited.
The third annual Season Preview Party will be held Friday, June 15, from 5 until 7:30 p.m. at the Opera House in Marlinton. The Preview Party is an opportunity for folks from the community to get the first look at all the exciting events the Opera House has slated for its 2018-2019 season.
"It's going to be another great year at the Opera House," said Operations Manager Brynn Kusic. "And this party is the kick off. It's a chance to celebrate all the wonderful things that are happening at the Opera House – and to get a sneak preview of what's in store."
And Kusic is sure no one will be disappointed.
"The local favorites will definitely be back along with some exciting performers from afar. We're doing more theater, including a brand-new murder mystery slated for Halloween weekend."
And then there's the Preview Party itself.
This is the third year for the celebration, and it has quickly become one of the highlights of the summer season.
"People look forward to it," Kusic said. "The Opera House will be all decked out, and there will be lots of great food and fun things to do."
Selected video clips of the performers for the upcoming season will be shown at the event and season tickets will go on sale.
There will be food and drink, a silent auction and drawings for prizes donated by local businesses. Donors include the Cackling Hens, Carnegie Hall, Deb Ann's Fabrics, Fourth Avenue Gallery artisans, Green Bank Observatory, the Fiddlehead, Hardy Law Office, Jerico Inn, Locust Hill, Mountain Stage and more.
For more information please call 304-799-6645.