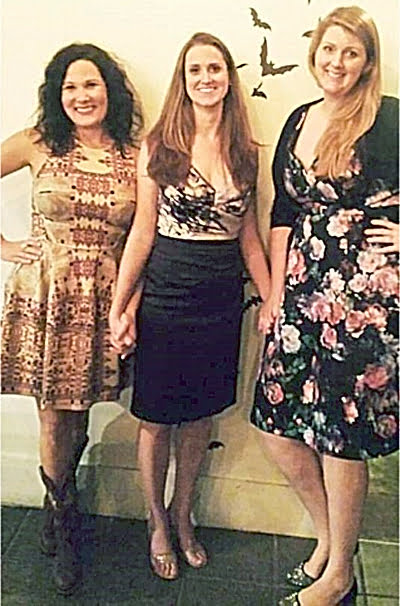 Arla Ralston
Contributing Writer
When the Pocahontas County Opera House opens its doors October 12 for the 7:30 p.m. performance, history will be made. It will be the first time in a hundred years that opera will be performed on its stage. And at least three local residents say it's about time.
Former Marlinton Mayor Dennis Driscoll was introduced to opera when he was just eight years old. He went to visit his aunt and uncle in New York City, and they took him to the Metropolitan Opera. It was an experience he'll never forget.
"I was just blown away by it," he said.
Likewise, Roger Forman, who grew up in a New York suburb, saw his first opera at about the same age. It's possible they saw the same performance – Verdi's Aida. Roger remembers that there were live elephants on stage. But he also remembers the music.
"It was magnificent," he recalled. "Since then I've tried to go to the pera whenever and wherever I can. I am thrilled to have the chance to hear it live at the Opera House."
Michele Fehrer came to appreciate opera much later in life.
"I never dreamed I would love it so much," she said. "My sister came to visit, and she was a huge fan. They were showing live telecasts of the Met in Lewisburg, and I went with her just to be a good sister."
Ever since then she's become a regular at the Saturday telecasts.
"It's magnificent. It's powerful. It's bigger than life."
When Driscoll moved to Pocahontas County 24 years ago, he brought his love of opera with him in the form of 500-to-600 albums, the music from which he broadcast regularly to the neighborhood via his outdoor speakers. He's not sure everyone appreciated his taste in music. But if they didn't, they didn't tell him.
"I've had requests," he said. "But no complaints."
All three Pocahontas County residents are excited about the opportunity to hear some of opera's greatest hits performed at the Opera House in Marlinton this Saturday.
"We wanted to give fans of opera and classical music an opportunity to hear what they already know and love," Operations Manager Brynn Kusic said. "But there has been a lot of interest from folks who have never had the opportunity to hear live opera before, and that's exciting."
The Opera Company, LOLA (Local Opera Local Artists) is equally excited to be making history in Marlinton. It's part of their mission of "meeting people where they are and introducing them to opera."
But LOLA has already been introduced to the Opera House even before their arrival.
Liz Cass, of LOLA, said a woman came up to her at a recent concert and was very excited to see that they were going to be playing at the Pocahontas Opera House.
"Her name was Valerie French, and she frequently attends our performances," Cass said. "She told me that her great-grandfather built the Pocahontas County Opera House, and she's actually been there with her grandfather."
French is the great-granddaughter of J.G. Tilton, who built the Pocahontas Opera House in 1910.
Mezza Soprano Liz Cass and Soprano Julia Taylor will perform a program that will include selections by Mozart, Verdi, Bellini and Strauss. They will be accompanied by Cynthia Wilson on a baby grand piano that was moved into the Opera House last week, thanks to Lucinda Tyler.
The performance is made possible by the Mid Atlantic Arts Foundation Special Presenter Initiative, West Virginia Department of Arts, Culture and History, and Pocahontas County Dramas, Fairs and Festivals.