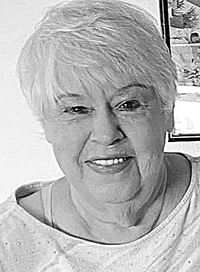 Nancy Lucille Hurst, 78, of Marlinton, went home to be with the Lord Monday, February 27, 2023, at Carilion Roanoke Memorial Hospital.
Born February 23, 1945, in Marlinton, she was a daughter of the late Lucille Hallie Cain and the late Albert M. Kelley.
Nancy was a Baptist by faith, a loving mother, grandmother and great-grandmother who devoted her life to her children, grandchildren and great-grandchildren.
Nancy is survived by her husband, Edward S. Hurst; daughter, Debbie Workman (Dennis); two sons, Richard Workman (Natalie), and Billy Gilmore, all of Marlinton; six step-children, Daniel R Gilmore (Leslie), Janet Allio (Randy), Daniel Hurst (Dawn), Libbie Oliver and Jason Hurst; three grandchildren, Derek Hannah, Kesha Underwood and Cameron Gilmore; step-grandchildren, Tabatha Gilmore, Emily Strickland, Jeremy Allio, Hollie Hurst, Amanda Delp, Justin McHale, Sara Smith and Ariella Oliver; and 19 great-grandchildren.
She was preceded in death by two husbands, Richard E. Workman and Daniel R. Gilmore; sister, Peggy Burdette; and stepson, Brian Gilmore.
Funeral service was held Sunday, March 5, 2023, at Lantz Funeral Home in Buckeye with Pastor Fred Goldizen officiating. Burial was in Mountain View Cemetery.
Online condolences may be made at Lantzfuneralhome.com