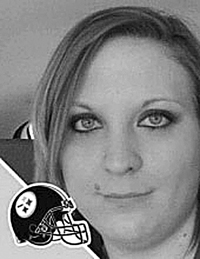 Melissa Leigh Lambert, age 35, of Durbin, departed this life Sunday, August 15, 2021, at West Penn Hospital in Pittsburgh, Pennsylvania, after a short illness.
Born July 11, 1986, in Elkins, she was a daughter of Timothy Mark Arbogast, of Durbin, and Asceneth Rene Greathouse-Ryder, of Arbovale.
Melissa was a homemaker who enjoyed life and loved people. She will be missed by many.
She was preceded in death by her paternal grandparents, Paul Robert Arbogast, Sr. and Carrie Lynn Wamsley-Arbogast.
She is survived by her husband of 17 years, Christopher George Lambert; two sons, Benjamin Levi Lambert and Nicholas Adam Lambert, all of Durbin; maternal grandparents, Buddy William Greathouse and Patricia Ellen Lantz-Greathouse; one sister, Fonda Rene Arbogast; two nieces, Chasity Dawn Wimer and Kerri Lynn Ryder; three nephews, Trenton Matthew Ryder, Logan Gene Wimer and Nathaniel John Wimer; and numerous aunts and uncles.
There will be a memorial service for Melissa at Calvary Gospel Church in Durbin Saturday, September 18, 2021, at 4 p.m. with Pastor Carl Greathouse officiating.
Online condolences may be made at Lantzfuneralhome.com