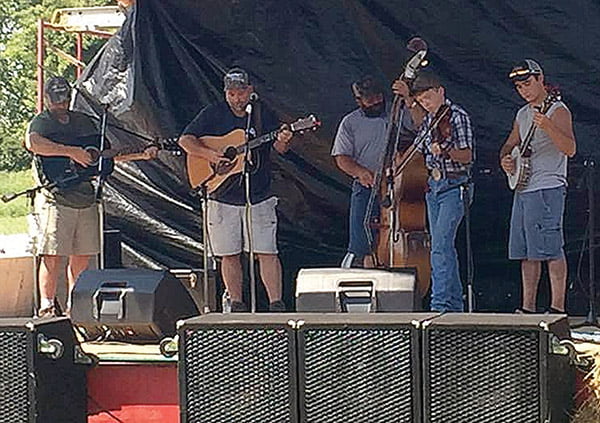 Pocahontas County's own Steven Casto on banjo, and Ben Davis on fiddle, members of Mud Hole Control, will appear at the West Virginia State Fair Saturday, August 18, as part of Mountain Music Trail Day at the Fair.
Young Casto and Davis are are filling the spots left by Mud Hole Control founders Charlie Loudermilk and Junior Spencer, both of whom have passed away.
Two other bands from the surrounding area will also appear on the Sprint Free Stage that day: Hans Creek String Band from Monroe County at 11 a.m. and the Keeney Mountain Boys from Summers County at 2:30 p.m.
The Black Mountain Bluegrass Boys, a Mountain Music Trail favorite, will play the Fair Thursday at 2:30 and 5:30 p.m.
For more information contact gibbskinderman@gmail.com or call 304-772-5888.